---
Life Insurance Awareness Month Campaign
We're excited to celebrate our industry's biggest month with you, and to help get more people covered with the powerful protection of life insurance. Use our below materials to promote your business and make this your best Life Insurance Awareness Month yet!
Marketing Kit & Social Media Materials
Get tips on leveraging social media effectively, new resources, including customizable postcards, and client engagement ideas. Plus, download our social media calendar for 16 new posts to use this month!
Marketing Guide
---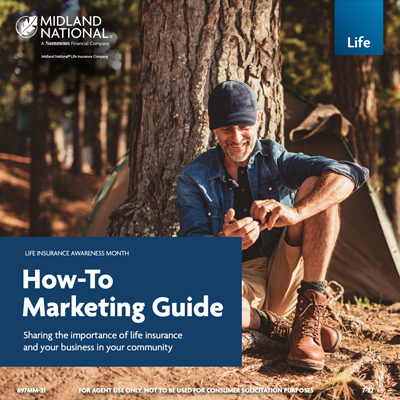 Social Media
---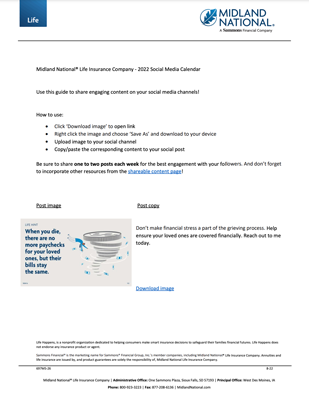 Download our ready-to-share social media posts to keep your LinkedIn or Facebook pages active over the next few weeks.
Sample Newsletter Articles
Use these sample articles in your company newsletter to promote Life Insurance Awareness Month and your business. Copy and paste the below text and be sure to test the links before sending.
Newsletter Article
---
How much life insurance do you need?
That's always a good question to start with. Use my life insurance calculator to help determine the right amount of coverage for you. After you fill it out, we can discuss next steps together.
**Hyperlink highlighted text with your personal calculator link. Don't have one created yet? Start here
Newsletter Article
---
Don't set it and forget it!
Like many parts of your finances, life insurance should be reviewed regularly to make sure it's still meeting your needs. Learn which life events can prompt a review and reach out if it might be time to give your policy a closer look!
More Resources
Plus, don't forget to take advantage of our other resources!
Midland National Blog
---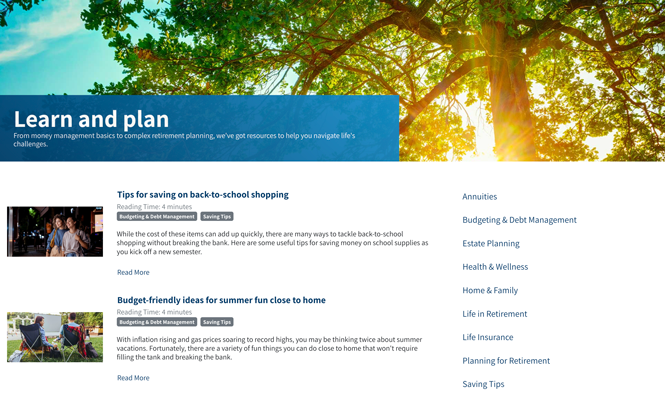 Video Content
---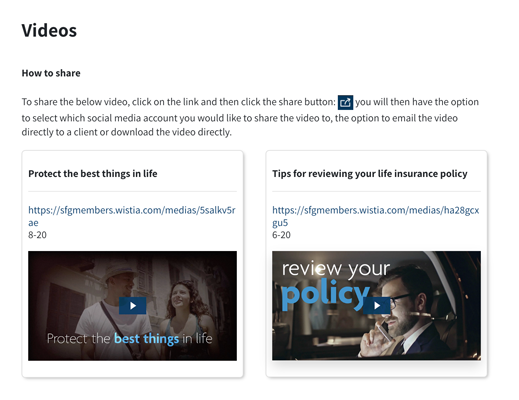 | | | |
| --- | --- | --- |
| 1568MW-1 | FOR AGENT USE ONLY. NOT TO BE USED FOR CONSUMER SOLICITATION PURPOSES. | 10-22 |