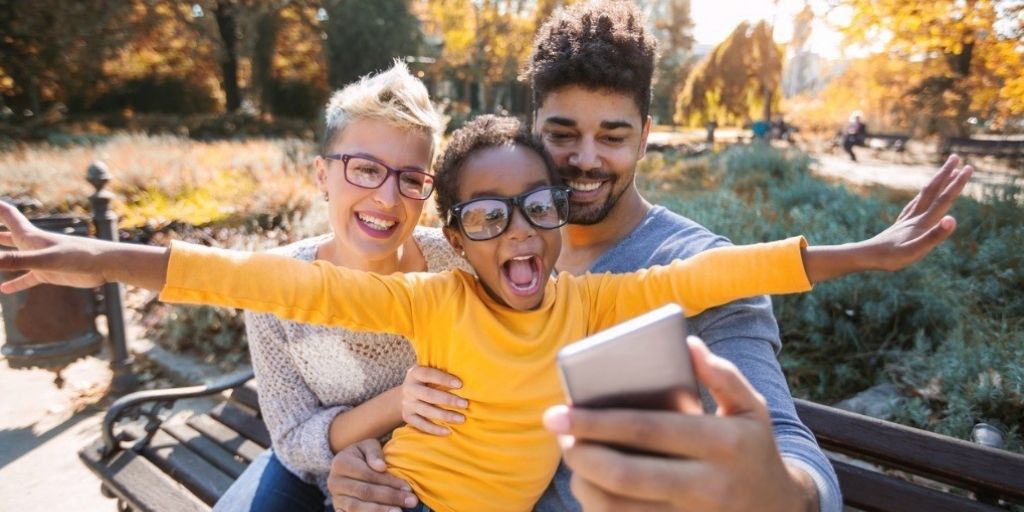 Debunking myths about purchasing life insurance
Jun 16, 2021, 9:32:28 PM
| Reading Time: 7 minutes
Buying life insurance probably isn't the first purchase on your mind. The idea of shopping for a policy based on the end of your life can seem morbid, suspicious, and confusing. Let's face it, what happens when you pass away just isn't an easy topic to think about or even a topic you want to mull over often. On top of that, there are misconceptions about what life insurance offers, how to buy it, and what the policy rules are. For many people, the stigma of death and the idea of paying for something far in advance keeps them away from considering the value of life insurance.
However, if the idea of protecting your family and ensuring their future is something you value, why not take the time to find out the facts and make an informed decision? Below are four of the most common myths about life insurance and why experts say they shouldn't prevent you from considering a policy that can safeguard the lives of your loved ones.
MYTH 1: Life insurance is too expensive
The cost of life insurance is perhaps the biggest misconception out there. A recent study conducted by Life Happens and LIMRA found that 46% of U.S. adult consumers do not own life insurance. The main reasons given were "having other priorities" (67%) and it's "too expensive," according to 65% of participants. An estimated 56% of people don't think they even need it.
The fact is, life insurance can be an incredible benefit and it's affordable, depending on the type and amount of coverage you're looking for. "There are several coverage options available to fit most budgets," said Clint Weight, an independent agent. "You might be surprised to find out how affordable your coverage may be." Certain term policies, for instance, could cost less than the price of a daily cup of coffee.1
That coverage doesn't need to be top of the line to start. You can buy a policy that fits your budget, with an option to purchase additional coverage later on. Curt Klose, an independent agent at PC Klose Insurance, said the focus should be on what you wish for your loved ones. "Do not focus on the 'cost/premium,' but rather the benefits."
MYTH 2: My health issues prevent me from buying life insurance
Unless you have grave health conditions, you can still buy term life insurance even with a range of health conditions, including high-risk illnesses. Yes, conditions such as diabetes, high cholesterol, and some form of arthritis may mean higher policy quotes, but that doesn't mean insurance is out of reach for you.
"This is exactly why you should apply for your coverage. You won't know for certain what you qualify for until you submit your application," Weight said. "An underwriter will review the specific details of your situation and let you know if you qualify."
Klose added that "underwriting parameters have changed in recent years for the positive" and also recommends people go through the application process. "Someone may think a certain illness could mean a decline of coverage, but there are many examples of clients who've had success," he said.
MYTH 3: I just don't need life insurance
Some people believe they don't need to buy life insurance. From young people to stay-at-home parents, to older adults, there's a perception that life insurance isn't necessary at certain stages of life, or at all. But no matter what stage you're currently in, or what your situation is, life insurance is beneficial.
Young people – Many young people often feel invincible and just don't believe they can die young, according to Klose. "They think it will be the person 'down the street' who passes," he said. "Well, the person up the street thinks that too and you're the one 'down the street' from them. The fact is, we will all die. An unselfish person will provide for those left behind."
Even if you're single and don't have any dependents, planning early on can help your loved ones handle cumbersome expenses if you pass away. Life insurance benefits can be used to cover the costs of medical and funeral bills and help your family pay off your debts like a mortgage. Without insurance, your family or executor will have to deal with the expenses. "I often share the example of my 41-year-old stepson who passed away in November 2019 and the significance life insurance benefits have meant to his family," Klose said.
If you're single and own a business or have a co-signed debt, the money from a life insurance policy can make it easier for your business partner to continue the company, or it can help a co-signer take care of unpaid bills. "Additionally, it could be the cash-value buildup in a particular policy that helped with a child's college tuition, a business startup, a down payment on a home, or a retirement income supplement," Klose added.
Believe it or not, there are many benefits that could come with purchasing life insurance while you are young. The premiums are less expensive and you'll have fewer assets to pass on to your beneficiaries. The longer you wait to purchase life insurance, the more expensive it generally gets. As you get older, you also increase the chances of developing a medical condition that can inflate the cost of a policy.
Stay-at-home parents
Life insurance is important even if you stay at home. While you might not earn a traditional paycheck, the household services you provide, such as home maintenance, chores, shopping, child care, transportation, and cooking are worth thousands of dollars. If you pass away, life insurance benefits can help cover some of these costs for your surviving family members and make the difficult transition easier for them.
Older adults
Yes, there are benefits to buying life insurance when you're young. However, purchasing a policy when you're older still offers you a way to leave an inheritance to your loved ones, relieve the family burden of final costs such as funeral expenses, help pay for any estate taxes your beneficiaries may face and assist with paying off debt you leave behind. Also, many life insurance policies have the potential to be more than a death benefit. "Two words, living benefits2 ," Weight said. "There is a new kind of life insurance with 'living benefits' that can pay you cash while you are living and when you need it the most. What happens if you have serious cancer or a chronic illness like Alzheimer's and you don't die? Did you know that most people who suffer a heart attack will survive it?"
Weight added that even if you don't suffer a critical or chronic illness, you can decide to use your life insurance policy as a way to receive some additional generally tax-free income in retirement. "There are a lot of things that can be done with this type of coverage if you set it up the right way," he said.
Myth 4: The life insurance purchase process is too complex
Thinking about life insurance may seem overwhelming, but it doesn't have to be. You can speak to a financial professional, who has the tools and strategies to help you create a plan to meet your financial goals, and navigate the benefits of life insurance. "Often, an individual may have acquired an insurance policy here or an asset there, but the roadmap isn't clearly defined, or the pieces maybe aren't working together as efficiently as they should," Weight said. "A financial professional will work with you on your specific goals, help you to define them if needed, and assist you in navigating the best route for success. If you are looking to just get started, they can help you with that too."
To find a financial professional to help you with your financial needs, visit our find an agent page.
---

1.Source: 2020 Insurance Barometer Study, Life Happens and LIMRA
2.Subject to eligibility requirements. There is no additional Monthly Deduction or premium charge for the Accelerated Death Benefit Endorsement. However, the actual payment received in connection with any acceleration will be discounted and is lower than the Death Benefit amount accelerated. In addition, there is an administrative fee required each time an Election is made.
The term financial professional is not intended to imply engagement in an advisory business in which compensation is not related to sales. Financial professionals that are insurance licensed will be paid a commission on the sale of an insurance product.
The opinions and ideas expressed by individuals providing opinions are their own. The opinions are not indicative of future performance or success and may not be representative of the experience of other agents. Curt Klose and Clint Weight are
Independent agents contracted with Midland National who receive commissions on the sale of Midland National insurance products. Curt Klose and Clint Weight were not compensated for their opinions in this material.
B11-MN-9-20