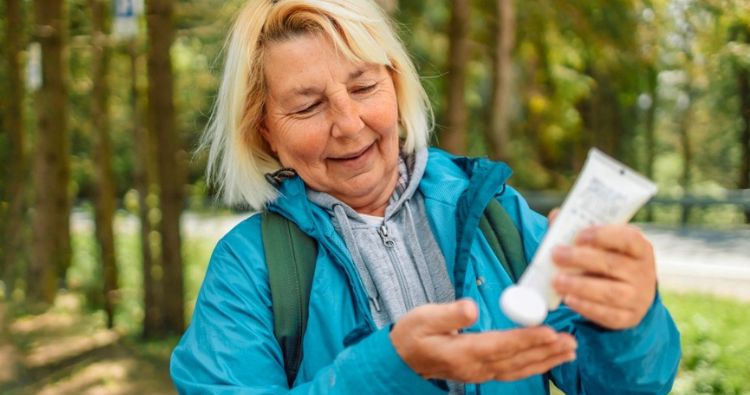 Can I get life insurance if I have skin cancer?
Sep 6, 2023, 7:14:24 PM
| Reading Time: 4 minutes
The sunny days of summer are in full swing, and many of us are spending more time outside. July is UV Safety Awareness Month, and it's important to remember to protect our skin and eyes from excessive exposure to the sun's UV rays. Skin cancer is the most common cancer1,2 in the U.S.; around one in five Americans will develop skin cancer during their lifetime.3 Since this disease is a relatively common pre-existing condition, it's not necessarily a deal breaker if you're looking to qualify for life insurance coverage. Here we'll answer some fundamental questions about getting life insurance if you have skin cancer.
Can I get life insurance with skin cancer as a pre-existing condition?
Many forms of skin cancer, especially if caught early, are relatively mild and treatable. If you've been diagnosed with skin cancer, you could still be eligible for a life insurance policy. "There are several factors that underwriters typically use to determine if an applicant is eligible for life insurance coverage," explains Chris Regione, Associate Vice President & Chief Underwriter at Sammons Financial Group. "Along with your age, overall health, and other medical conditions, if you currently have skin cancer or experienced it in the past, we'll look at the kind of cancer, the stage and severity of the disease, and the treatment you're receiving to help determine your risk class."
If you're considering life insurance, exploring your options and finding coverage that works best for you and your family is crucial. Insurance companies may have different guidelines for determining the policy and rate you are eligible for, so research to find an insurer that best meets your needs. There may be a waiting period after cancer treatment before you can apply for coverage. Possible life insurance options include:
Term life insurance
This policy can provide coverage for a certain period. If you have skin cancer or have in the past, you may still be eligible for coverage, but your rates could be affected.
Permanent life insurance
Depending on the kind of skin cancer, treatment options, and prognosis, you could be eligible for a whole life or universal life insurance policy.
Simplified issue life insurance
Coverage amounts may be lower than other policies but commonly do not require a medical exam. You will likely have to answer health questions on the application.
Guaranteed issue life insurance
Applying for coverage often does not require a medical exam or health questions, but premiums could be higher.
What should I know when applying for coverage after being diagnosed with skin cancer?
If you're considering life insurance after a skin cancer diagnosis, a good first step can be meeting with a life insurance agent. With their guidance, you can explore your options and discuss any concerns. You can also get answers to important questions, like:
How much does life insurance cost with my pre-existing condition?
What happens if the condition gets worse or is cured?
Can an existing policy be canceled if I'm subsequently diagnosed with cancer or another pre-existing condition?
When applying for coverage, it's essential to answer any questions openly and include accurate information about any pre-existing health conditions. "While it can be tempting to withhold information about your medical history when applying for coverage, you'll want to be upfront and honest about any health conditions," says Regione. "If you do not disclose certain health details, you can potentially be penalized later on, or it can affect the death benefit that your beneficiaries will receive."
While having skin cancer may reduce some of your life insurance options, you'll likely be able to find a policy that can work for you and allow you to put valuable protection in place for your loved ones.
What might the application process be like if I have skin cancer?
If you have a pre-existing condition while applying for coverage, the insurance company or your life insurance agent may ask you specific questions about your health. These questions may include: • What was the date of your skin cancer diagnosis?
What type of skin cancer?
What treatment did you receive? Was the skin cancer removed?
Did the cancer spread?
Have you had multiple occurrences?
Do you visit your doctor or dermatologist regularly? When you apply for coverage, the insurance company will likely request access to your medical records to confirm your diagnosis and treatment history. To help make the underwriting process go smoothly, have all this information available.
How can I protect my skin from cancer?
One of the best ways to minimize your risk of developing skin cancer is by practicing sun safety and protecting your skin from UV rays. To promote good skin health and avoid short- or long-term damage to your skin:
Periodically check skin for abnormal moles or irregularities
Avoid lengthy sun exposure between 10 a.m. and 4 p.m.
Wear sunscreen daily and re-apply every two hours
Cover up with long sleeves, wide-brimmed hat, and sunglasses
Get a yearly physical exam by a doctor or dermatologist
Skip tanning beds
Taking good care of your skin can have a long-lasting effect on your overall health. By taking preventative precautions now, you can help reduce the premature aging of your skin and lower the risk of developing skin cancer in the future.
---
1 Guy GP, Thomas CC, Thompson T, Watson M, Massetti GM, Richardson LC. Vital signs: Melanoma incidence and mortality trends and projections—United States, 1982–2030. MMWR Morb Mortal Wkly Rep. 2015;64(21):591-596.
2 Guy GP, Machlin S, Ekwueme DU, Yabroff KR. Prevalence and costs of skin cancer treatment in the US, 2002–2006 and 2007–2011. Am J Prev Med. 2015;48:183–7.
3 Stern RS. Prevalence of a history of skin cancer in 2007: results of an incidence-based model. Arch Dermatol. 2010 Mar;146(3):279-82.
B1-MN-7-23