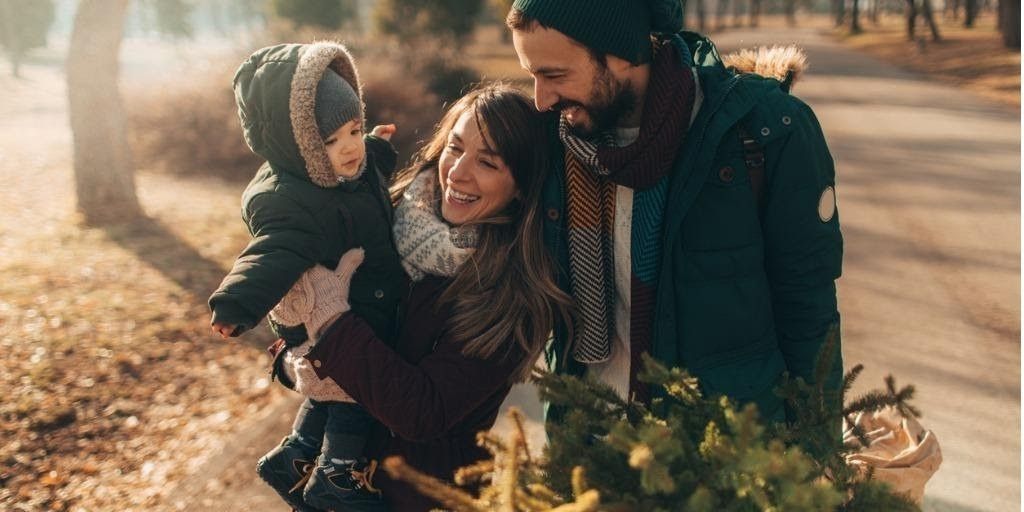 What to know about permanent life insurance
Jun 30, 2022, 5:56:14 PM
| Reading Time: 5 minutes
Buying life insurance is an important part of your financial planning and helps ensure your loved ones can continue their lives without you when you're gone. When choosing which insurance to purchase, it's important to consider permanent life insurance policies. There are many types of permanent life insurance, each with unique features that can be challenging to understand. In addition, there are several important questions you need to ask your agent to help you choose the best option. We're sharing our insights about permanent life insurance to help you make the best decision for yourself and your loved ones.
What is permanent life insurance?
Permanent life insurance is the general term for life insurance policies that do not expire.
What is the difference between term and permanent life insurance?
Unlike a term life insurance policy, which pays a death benefit for a specific period of years, the main benefit of a permanent life insurance policy is that it lasts the lifetime of whoever is insured and never expires, as long as premiums needed are paid.
How does permanent life insurance work?
Permanent life insurance premiums are used to maintain the policy's death benefit and allow the policy to build cash value that can be borrowed by the policy owner, which is another great benefit of permanent life insurance. There is often a waiting period after the purchase of permanent life insurance before borrowing is permitted. This allows money to accumulate in the policy. But, after that term expires you'll have the option to withdraw money to help you when you need it most. If you have an emergency medical issue, for example, the cash value can be used to pay for health costs. Many policyholders also tap into cash value for other reasons such as building a nest egg for retirement, building a fund for college costs, or supplementing retirement income, to name a few.
The cash value for permanent life insurance policies grows tax-deferred, which means you don't pay taxes on any earnings as long as the policy remains active. When you die as the insured, your beneficiaries will receive the death benefit.
What are the different types of permanent life insurance?
There are different varieties of permanent life insurance policies. The most common types include:
Whole Life Insurance

Universal Life Insurance

Indexed Universal Life Insurance
To help you gain a better understanding of each, we'll cover several differences to consider when determining which permanent life insurance policy is right for you.
Primary types of permanent life insurance
Whole Life Insurance and universal life insurance are two of the most affordable types of permanent life insurance policies. Whole life provides the certainty of level premiums, meaning your premium will never change. It also includes a guaranteed interest rate and a guaranteed death benefit. Universal life insurance is like Whole Life Insurance in that it is can provide coverage throughout a person's lifetime. However, it differs in that it can provide more flexibility. With universal life insurance, you can reduce or increase the death benefit. You may also be able to pay premiums when you want once the money is built up in the cash value and can be used to cover the cost of insurance charges.
How does universal life insurance work?
You pay a monthly premium that gets split to cover the cost of insurance for the life insurance and the remaining money is placed in the cash value, which earns interest and grows generally tax-deferred over time. Universal Life Insurance also comes with flexible premiums which means you have some power to adjust how much you put into the cash value part of your policy and how much your premium payments are.
An often-overlooked type of permanent life insurance
An additional form of permanent life insurance is also available that may fit your needs. While it may not be as well-known as whole life insurance and universal life insurance, it does have numerous benefits that may suit your needs for a permanent life insurance policy for you and your loved ones.
What is indexed universal life insurance?
Indexed Universal Life, or IUL, is universal life insurance that provides a death benefit to protect your loved ones if the worst should happen. However, it can also build cash value during your lifetime based on movements in a stock market index. With IUL, your premium payments are allocated to either a fixed account or an index account or a percentage of each (your choice). The fixed account earns interest at a set rate. The index account earns interest at a rate that reflects market performance (subject to a cap or a maximum interest rate that is used in the calculation of the index credit and participation rate for the product). But you don't participate directly in the market—instead, indexes are used as "measuring sticks" to determine your interest rate. A zero percent floor protects you against negative market performance.
How to decide if permanent life insurance is right for you
Deciding to buy life insurance can be challenging. If you want to know more about how permanent life insurance policies can best fit your needs, make an appointment to discuss the pros, cons, and possibilities with a financial professional. To find a financial professional near you, submit your information on our find an agent page.
---
B17-MN-11-20-PER-12-21
Neither Midland National Life Insurance nor its agents give legal or tax advice. Please consult with and rely on a qualified legal or tax advisor before entering into or paying additional premiums with respect to such arrangements.
Indexed Universal Life Insurance products are not an investment in the "market" or in the applicable index and are subject to all policy fees and charges normally associated with most universal life insurance.
REV 11/2020