---
Underwriting Resources Campaigns
You may have clients who feel they won't qualify for life insurance because of past or current health problems. While medical history does play a part in the underwriting process, life insurance is too important to let misconceptions stand in the way. Share these resources to help educate clients on a variety of health topics that may be insurable!
American Heart Month
Midland National is proud to bring awareness that certain types of heart conditions can still be insurable with proper treatment and follow-up. Download this resource to share Midland National's holistic life insurance underwriting philosophy.
Social Media Post
---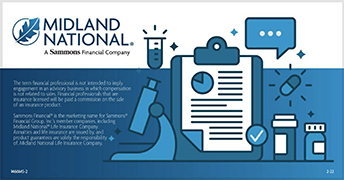 Worried you won't qualify for life insurance based on past health issues?
Don't let that be the reason you don't apply. Talk to your financial professional about life insurance, a key component of a complete financial plan.
Click the image to open it in a new tab then save to your device.
Social Media Post
---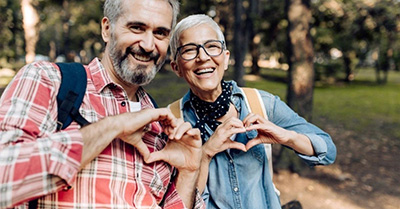 This American Heart Month, protect your heart with healthier living and your family's financial future with life insurance.
https://www.midlandnational.com/learn-and-plan/be-heart-smart
Click the image to open it in a new tab then save to your device.
Mental Health Awareness Month Collection
May is Mental Health Awareness Month. Though there may be less of a stigma around mental health than there used to be, you may have clients who think they can't qualify for life insurance. Get new resources to show how affordable life insurance can still be possible and help Midland National do the important work of reducing mental health stigma.
Blog Post
---
U/V Sun Safety Awareness Month Collection
July is known as Ultraviolet(UV) Safety Month. Help spread awareness about the importance of protecting our skin and eyes from the side effects of UV rays, and how a skin cancer diagnosis can impact the ability to obtain life insurance. Download these resources to share on your social platforms.
| | | |
| --- | --- | --- |
| 1568MW-4 | FOR AGENT USE ONLY. NOT TO BE USED FOR CONSUMER SOLICITATION PURPOSES. | 7-22 |