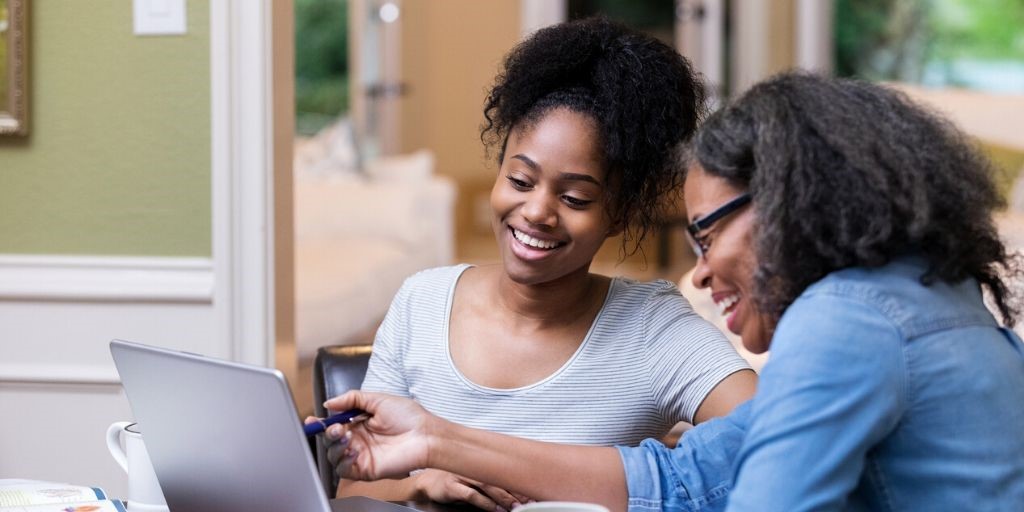 How to talk about college costs with your teen
Jun 16, 2021, 9:34:02 PM
| Reading Time: 3 minutes
Many teenagers looking to go to college are under the impression that their parents will foot the bill. However, the reality is that most parents are not able to cover that entire cost. To help your kid afford higher education, it is important to have open and honest communication about the costs. Here are a few important discussion strategies.
Start planning early
Planning for the cost of education is important. The conversation about funding college should start early in high school. This will give you more time to plan together. Find out how much average tuition costs are, what your family can reasonably contribute, and what types of financial aid are worth pursuing. It is a good idea to evaluate your finances, whether you are planning to pay for all college costs or just a portion. You can use tools like a college cost calculator to input your information and figure out college expenses, as well as the money you need for your goals.
Be transparent about money
Find a good time to sit down with your son or daughter to discuss finances for college. You want to be clear when you have this talk so that your child walks away with realistic expectations. Talk about how much you have saved for his or her college education and break down the costs for tuition, housing, and textbooks. The U.S. Department of Education offers a net price calculator to help estimate the net cost at various colleges.
Key discussion points:
How much you can spend on tuition

How much you can borrow in loans

Other possible contributions (family members, etc.)

What you expect your child to contribute
Discuss funding options
Your child should understand what it means to take out a loan for school, debt, and how to pay the loan back. A student loan calculator can help you and your child see how payments work for any debt they take on to pay for college. Cosigning for a private student loan is another possibility to consider. It is usually easier for your child to get aid if you cosign, but do not forget that you take on liability for the loan if your child cannot pay it back.
Talk to your child about financial aid, scholarships, grants, work-study, and federal student loans that might be available. Spend time exploring these programs and your child's eligibility. A good place to start is https://studentaid.gov/resources.
Encourage part-time work
Your child's main goal at college should be to get an education. His or her time will be spent studying, but taking on a part-time job before college and at college can help your son or daughter buy textbooks or give them an ongoing stream of spending money while they are away at school. Every bit helps. A job is also a great addition to a resume.
Discuss the financial pressures of college
College is a completely new level of freedom for most teenagers. There is a lot of pressure to attend events, concerts, and other social activities with friends. Your teen must understand the money pressures they will face while away at school. Take the time to express your concerns and help them prepare for the financial challenges by offering suggestions and tips for managing money at college and beyond.
Continue communicating
Once you begin your discussion with your teen about college and finances, make sure to follow up with additional conversations to help keep your student on track. Continued research and calculations on financial options throughout high school will go a long way toward helping your child better afford college.
---
B03-MN-7-20