Dealing with the death of a spouse or long-time partner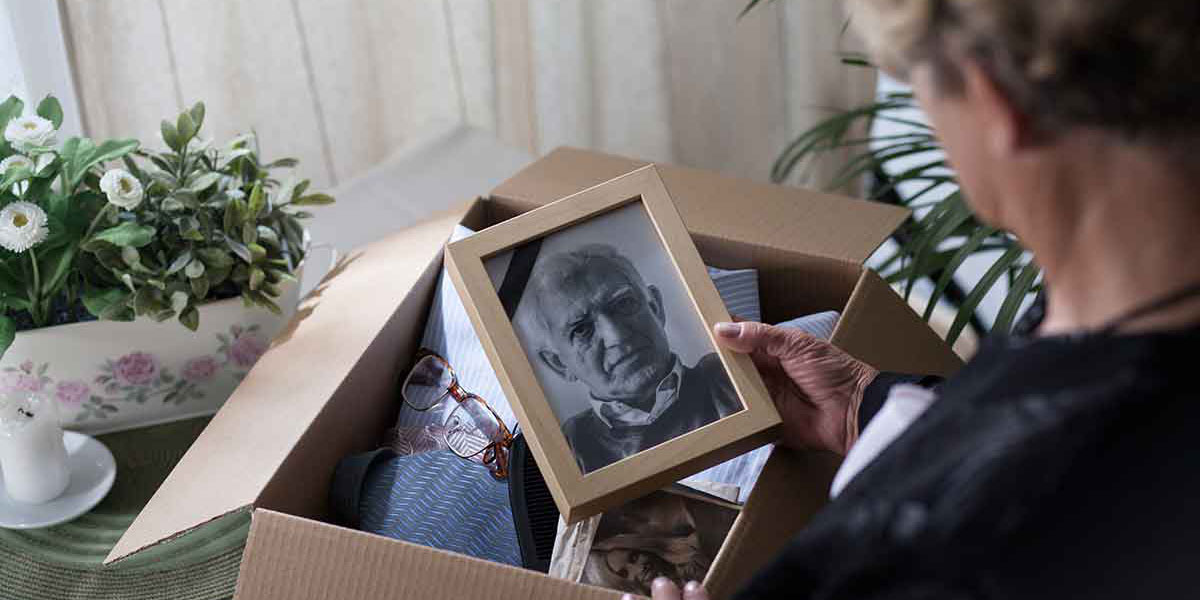 There's nothing you can do to help the delicate healing process along for your clients in the event of a death, but there is one area where you can help them navigate the coming days and months. When it comes to their family's retirement plans, Midland National offers this checklist to shed light on what they may need to consider and the potential decisions ahead.
Any plans your client's deceased spouse or long-time partner had in place that named children as beneficiaries will play a big part in what the next steps look like. In addition, their age, years to retirement, and retirement savings can determine how simple or major the changes are they'll need to consider to help ensure they still meet their goals.
These are especially important to think about if the deceased partner primarily dealt with the family's finances and your client is still getting up to speed on what the plan was prior to his or her passing. Obviously, retirement planning is just one aspect to consider as there are many other important topics that this guide doesn't cover. The intent of this list is to simply offer guidance to help ensure your client's retirement plans are appropriately handled through this transition.
Confer with a financial professional, lawyer, and tax advisor.
For any issues dealing with insurance or financial products, it's best to start with the financial professional who helped set up the account.
When it comes to a will, or maybe more importantly when there isn't a will in place, we strongly recommend your clients speak to an experienced attorney. In addition to giving legal guidance, they can help your clients reconcile any outstanding debts they may be liable for with potential assets they'll inherit and assist with settling the estate in court.
They may also find it helpful to keep in touch with their tax advisor as they work through the decision-making process to avoid any unexpected tax bills.
While we can't cover everything that may need to be addressed in your client's individual circumstances, we've listed some considerations they may wish to discuss with you – their financial professional – and/or their legal or tax advisor if they apply to the situation. In this guide, you may find some considerations below will apply to many products.
Related Links
From the joyous to the tragic, major life events can impact your clients' finances in expected and sometimes unexpected ways. You can use this guide to help them explore what products or services could be impacted in the event of a divorce, so they can prepare and, where necessary, adjust their financial plans.
The term financial professional is not intended to imply engagement in an advisory business in which compensation is not related to sales. Financial professionals that are insurance licensed will be paid a commission on the sale of an insurance product.
Insurance products issued by Midland National® Life Insurance Company, West Des Moines, Iowa. Product and features/options may not be available in all states or appropriate for all clients. See product materials for further details, specific features/options, and limitations by product and state.
Fixed index annuities are not a direct investment in the stock market. They are long term insurance products with guarantees backed by the issuing company. They provide the potential for interest to be credited based in part on the performance of specific indices, without the risk of loss of premium due to market downturns or fluctuation. Although fixed index annuities guarantee no loss of premium due to market downturns, deductions from your accumulation value for additional optional benefit riders or strategy fees associated with allocations to enhanced crediting methods could exceed interest credited to the accumulation value, which would result in loss of premium. They may not be appropriate for all clients. Interest credits to a fixed index annuity will not mirror the actual performance of the relevant index.
33659Y | PRT 7-6-21