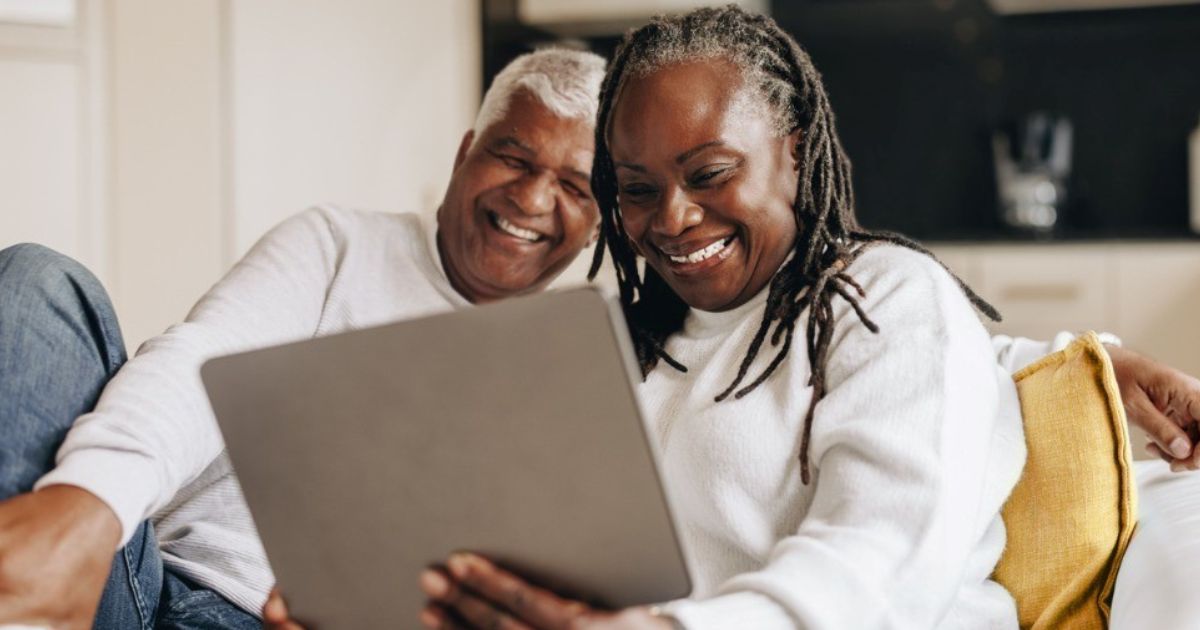 Tips for financial stability in uncertain times
Apr 12, 2023, 5:34:55 PM
| Reading Time: 4 minutes
As the famous quote states, "the only constant in life is change." From the ups and downs of the market to rising inflation and interest rates, the financial side of life is usually anything but predictable. So when these factors are out of our control, what can we do to keep afloat and be better prepared to navigate whatever lies ahead? Creating a solid financial foundation not only helps you take advantage of more opportunities, but can also help you weather unpredictable times with more stability and resilience.
Prioritize your spending
There are many ways to define being financially stable, but most importantly it is having control over your finances, maintaining a good balance between your income and expenses, and feeling confident about having the money you need to maintain your way of life. How you spend money is always an important consideration, but it's especially vital during times of uncertainty. If you don't track your spending or follow a budget, you may want to start. Review your expenses and see if there are any areas you can cut, even temporarily, to free up some income.
Start by crafting a list of essential and non-essential expenses. Essential expenses are things like rent or mortgage, groceries, utilities, and credit card and loan payments. Non-essential expenses include cable and streaming services, memberships, and restaurants/food delivery. Rank each of the non-essential items by importance and see which ones at the bottom of your list you can either put on hold or eliminate.
Stick to your budget
If you have a budget in place or are currently creating a new one, take a minute to make some changes based on your spending assessment and cost reductions. During uncertain times, it can be hard to predict how the situation may affect your finances in the coming months, but by proactively trimming down your budget and pressing pause on excess spending, you can provide yourself with a little more financial wiggle room when it's needed most. It also allows you to put more money toward your savings or emergency fund. Your budget is an important way to track your spending and saving habits and maintain your financial stability when costs go up or unexpected events occur.
Boost your financial know-how
Knowledge is power, so taking steps to improve your financial literacy during unstable times can be an excellent way to improve your money management skills, lower stress and worry, and feel better prepared for any changes that are down the road. You may choose to read financial books or articles, listen to money-focused podcasts, or find online resources that offer tips and guidance. Sites like the Consumer Financial Protection Bureau (CFPB) and the Financial Literacy and Education Resource Center allow you to explore a wide variety of topics and improve your understanding of every facet of your financial life.
Plan for long-term goals
When going through difficult times, it can be challenging to focus on anything but the present. But if you can find ways to make adjustments that improve your financial footing, it offers a little more freedom to change your focus and switch to a longer lens. Since the ebbs and flows of life are normal, what can you do today that can help improve the life of your future self? If it doesn't exist in your budget, consider adding a future savings category. Set up an automatic funds transfer that puts a set amount in this account every month. Even if it's a small amount, you avoid spending it on something unnecessary and can grow your balance over time. It's also never too early to start planning for retirement. Options like a fixed index annuity (FIA) can grow your assets while protecting your money from market downturns. Plus, some FIAs provide guaranteed income throughout retirement, helping you overcome the risk of outliving your money when you're retired.
Ask for help
Whether the economy is experiencing instability or your financial situation is off balance, seeking guidance can help lower your anxiety and devise a plan that gets you back on track. The support and expertise of a financial professional can help put things in perspective and offer assistance with planning, saving, investment strategies, retirement, and ways to reduce debt. Being able to walk through financial scenarios and ask questions can often help you feel more in control and determine the most effective ways to move forward. While we cannot predict financial ups and downs, we can be better prepared for them. Getting your budget in top shape and regularly setting money aside for emergencies not only helps you be in a better position during periods of economic hardship but can allow you to explore more financial opportunities when times are calm.
---
B4-MN-1-23
REV 12/2022