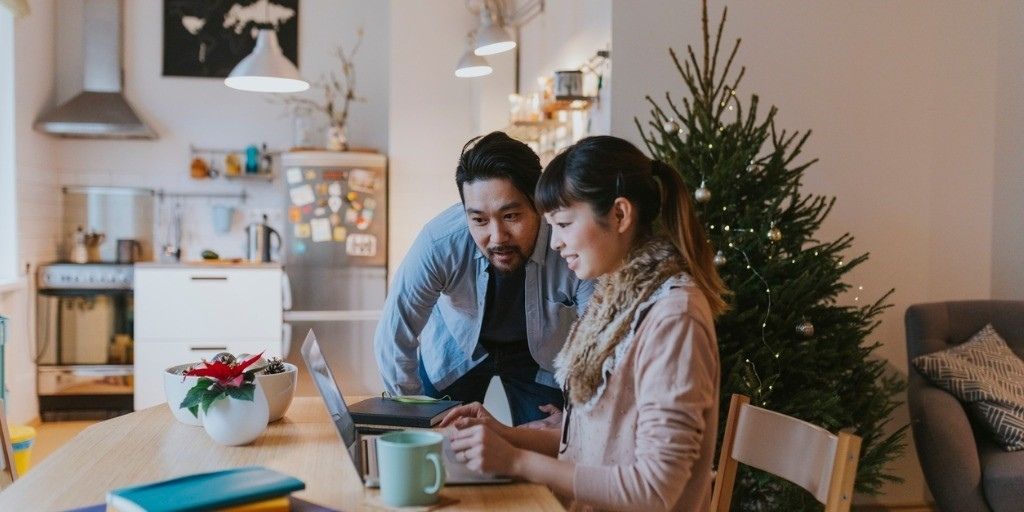 Tips for revamping your budget before the New Year
Jun 30, 2022, 6:24:18 PM
| Reading Time: 5 minutes
2020 has been a year of frustration and setbacks for many of us. Most of the last 12 months have been marked by the COVID-19 crisis. Along with serious health concerns, many may have faced economic hardships caused by the pandemic. As we look forward to the New Year, now is the time to work toward a fresh start. Here are six tips to help you strengthen your finances, budgeting, and more.
Review your debt
The end of the year is the perfect time to reconsider your payment strategies on loans. If you have credit cards with high interest, consider consolidating your debt on one card with a low-interest rate. Do your homework first. Look to transfer card debt if you can find a credit company that offers deals like 0 percent for 12 months. It can be easier for you to pay down your debt when you have less interest to pay. Paying down your balance will end up saving you money too, especially if you can finish paying your debt off before the 0 percent deal expires.
If you have a mortgage, now may be a good time to refinance your home loan, as mortgage rates are currently low. Take the time to shop for better terms. You may be able to refinance your house at a much lower interest rate.
If you have college debt, consider paying it down more aggressively. If you can refinance your home or consolidate credit card debt, you may be saving a little extra each month from the drop in interest payments. Think about putting that money toward school loans. Getting out of debt is a big goal, but if you can make some money moves and focus on eliminating it, you can save a lot in the long-run.
Track your spending
To stay on top of your finances you must track what money is being used and for what. This practice is especially important at the end of the year, due to the high costs of the holiday season. Many of us want to spend money on our loved ones, but spending can quickly get out of control if you aren't aware of what you're doing and where your money is going. Tracking your finances is a great way to help prevent overspending and ensure that you end the year in the black instead of the red. Here are some options to keep track of:
Download a free finance app to help make tracking all your accounts easier.

Save your receipts and keep a running tally of what you've bought.

When you use a credit card, make sure to check your balance so it doesn't get too high.

When you finish your holiday shopping make a master list of all your purchases and the costs, so you can be better informed about the amount you spent and can adjust it next year.
Create a budget for the New Year
The end of the year is the time to analyze your 2020 finances and to reevaluate your budget to ensure you aren't spending beyond your means going into 2021. To make a new budget determine what your monthly income is, then calculate your current expenses. Your list of expenses should be as detailed as possible. Once you have all of your income and expenses written down, subtract your total expenses from your total income each month. If your balance comes out negative, you may need to cut back on your expenses or make adjustments. Once you have a budget in the black, be sure to look it over at least once a month to make sure everything is on track. Your financial situation can change, especially in these unpredictable times. You'll want to be prepared to adapt your budget to whatever financial situation may occur. Check out this Midland National blog for how to make a monthly budget.
Budget for holiday spending
When you're making your budget, don't forget to factor in your spending during the holidays. To avoid overspending, make a list of who is on your gift list and what your spending limit is per person. This can help you set up a plan for the extra expenses at the end of the year. You may want to factor in travel costs for visiting family members or small gatherings if they are allowed in your area.
Start and emergency fund
The pandemic has demonstrated very clearly that unforeseen events can have a serious impact on our finances. To strengthen your finances for 2021, you need to be prepared. Having a solid emergency fund in place can help ensure you don't face big money setbacks. A goal is to have at least three months' salary saved but aim for six or more. If you already have an emergency fund in place, check the status and replenish it if need be, so you can handle whatever surprises might be in store down the road.
Research life insurance optionss
If you don't have life insurance or want more coverage, the end of the year is a good time to explore your options. While this may seem counter-intuitive to saving money, a life insurance policy can help your family financially. Life insurance can be worked into almost every family budget. The end of the year is a perfect time to apply for life insurance and start 2021 by building financial protection for your loved ones.
---
B21-MN-12-20
REV 12/2020