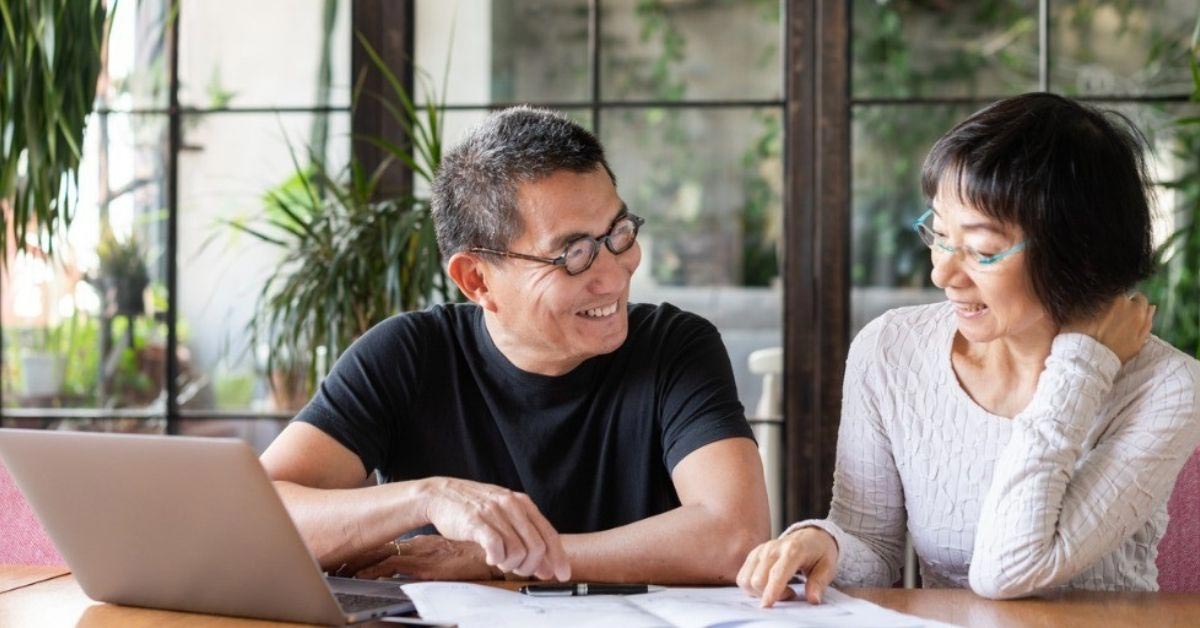 Tips for rebuilding your emergency fund
Jul 1, 2022, 2:26:38 PM
| Reading Time: 6 minutes
The Covid-19 pandemic has had a tremendously negative effect on finances for many of us around the world. Even if you anticipated the possibility of a crisis by building an emergency fund, the money you saved to stay afloat in these uncertain times could now be gone. So what do you do when your emergency fund is gone? Here are some tips.
Building a baby emergency fund
To ensure you can weather a future crisis, you should proactively build a baby emergency fund or starter emergency fund. A starter emergency fund is different than a full emergency fund because it's a smaller amount of money that you build up quickly. Your starter emergency fund should be based on your expenses, not your monthly income, and it should cover at least one month's worth of your essential expenses. To get there, you'll have to reduce your spending.
Making an emergency budget
After spending your emergency fund, you'll be in emergency mode, and that means your spending must reflect that financial state. Start by building an all-new budget. This is exactly like building a regular budget based on your income and expenses, but you want to cut any spending categories that aren't necessary. In other words, you should try and create a much stricter budget that boils your expenses down to essentials. This is temporary until you stabilize your finances and rebuild your emergency fund.
Cut non-essential expenses – Take stock of each subscription and membership to determine if it's essential or not. If you can do without it, get rid of it and put the extra money to build your emergency fund. Look to cut out any luxuries like cable or TV apps. Eat out at restaurants less, cut back on your fun or spending money, cut your clothing budget, reduce your gift buying and cancel your travel or vacation plans for a while. Some other ideas to save include:
Pause non-essential money goals – Before you used up your emergency fund, you may have been paying off credit cards or school loans more aggressively. That's a smart way to tackle your debt. But in this situation, you want to go back to making the minimum payments on what you owe, until you have your starter emergency fund in place and perhaps beyond.
Reduce your grocery bill – The monthly bill for food is typically one of the largest household expenses. To help save money while you rebuild your emergency fund:
Use Coupons – Saving on groceries is a great idea, but make sure you focus on using coupons for the items you'll use. Many people are tempted by sales on items they won't eat. If you don't waste food, you'll save money.

Plan Your Meals for the Week – This will streamline your shopping list at the store and tighten your budget.

Make Extra Meal Portions – Try making more of your planned dinners and eat leftovers the next night, or have them for lunch. This will ensure you eat the food you've purchased AND save you time!
Lower your utility bill – Chances are you are at home more and you're using more power for lights and your other appliances. But there are ways to lower your utility bills:
Turn down the thermostat

Use less air conditioning

Don't leave the computer running

Only run the dishwasher with a full load

Hang dry laundry instead of running the dryer

Install energy-efficient lightbulbs
Reduce your automotive costs – The average person spends thousands of dollars a year on their car. Selling your vehicle and using alternate transportation can be a good solution that will cut your household expenses. Without a car, you won't have to make monthly car payments or spend money on fuel, maintenance, insurance, property, vehicle registration, and repairs. If you can get around by walking, riding a bike, or taking alternative transportation to work, this might be a great way to keep your expenses low.
Track your spending
To make your emergency budget work, you need to track your income and expenses. This practice is especially important when you're in emergency mode. To keep track:
Save your receipts and keep a running tally of what you've bought.

When you use a credit card, make sure to check your balance so it doesn't get too high.

Download a free finance app to make tracking all your accounts easier.
Earn extra cash
If you'd like to rebuild your emergency fund faster, or you simply wish to increase the amount you're saving each month for the next crisis, there are a variety of ways to supplement your income. Consider taking on a part-time job or starting a side hustle for extra cash. You can pick up delivery jobs. Drive passengers for a company like Lyft, sell stuff you don't need, tutor students, babysit, pet sit, or dog walk. There are so many ways to make a little extra cash.
Create a backup plan
The possibility of another emergency happening is scary. Having an emergency fund in place helps tremendously, but if you want to be even more prepared for the next crisis, come up with a backup plan. This could entail coming up with a short-term strategy for finding employment, taking out a loan, or getting help from family or friends. It's also a good idea to have a backup budget on standby.
Make a backup budget
Along with working an emergency fund into your finances, you should also make sure to maintain and reassess your budget often. Ensuring that your budget is in good shape and efficient is not only a great habit, it will help you prioritize and adjust items more easily to cover any unexpected costs. You may also consider creating a backup budget that streamlines your expenses in an emergency. Look over your current budget and figure out what you can cut if necessary. Planning an emergency budget now will make it much easier to deal with a crisis if it comes.
Times are hard, and many people have had to scrape by during this struggle. Admitting there has been hardships is the first step toward finding a solution.
---
B1-MN-3-21
REV 3/2021