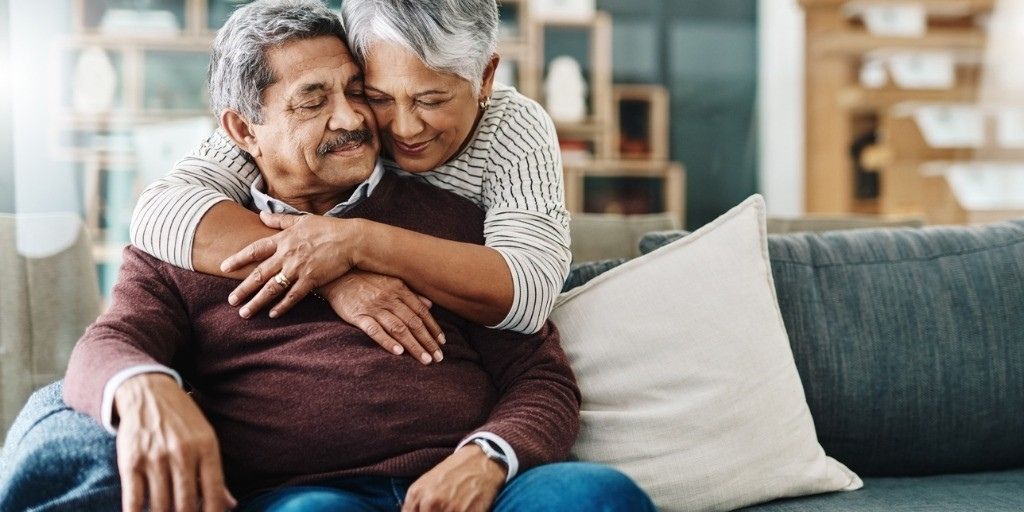 Tips for buying life insurance for your spouse
Jun 21, 2023, 7:41:40 PM
| Reading Time: 6 minutes
Setting up a sound financial plan for your family means making preparations for the future. An important part of doing that is acquiring life insurance for yourself and your significant other. When looking for coverage for your spouse, you may have some questions to ponder.
Does my spouse need life insurance?
Let's not mince words. The answer is yes. Once you're married and your lives are bound together, so too is your financial future. Life insurance is a vital component of your financial security. Chances are good that you depend on each other for financial support, and if you have children they also depend on you both. Your spouse can use the life insurance money for a variety of things, including:
Payments for your final expenses when you pass away
Payments for an outstanding mortgage
Payments for any debts from your assets
Payments for debts in any joint accounts
Day-to-day living expenses
Supporting your children
Investments or future income
The creation of an extra emergency fund
What kind of life insurance should we buy?
Deciding what kind of coverage to buy and how much you need is a big decision. You'll need to figure out how much you and your spouse can afford to pay and how long you want to invest in life insurance. There are two main types of policies to consider.
Term life insurance
Term life insurance is an easy-to-understand policy that has level premiums that last for a set number of years. Terms typically last 10, 20, or 30 years. This life insurance includes a generally tax-free death benefit in the form of a lump sum that's paid out to a beneficiary by the life insurance company if you die during the term period. This lump sum can be used for a variety of things, from burial expenses to mortgage and debt payments, to living expenses for your family, to donations, generally tax-free. To continue coverage after the level premium period, you'll have to convert your policy to permanent coverage before the term ends, renew it for another term, or shop for a new policy. Term is usually the least expensive form of life insurance.
Permanent life insurance
Unlike term policies, permanent life insurance can be good for your entire life. Permanent policies can assist with retirement planning, income replacement, and caring for older family members. They may also include tax-deferred cash value growth potential. The drawback is that permanent life insurance is more expensive than term.
Not sure which, policy to buy? Discuss all the pros and cons of each with an agent or financial professional. You can also read more about policies in the Midland National blog, What type of life insurance is right for you?
Should we buy separate or joint policies?
When you shop for life insurance you want to find coverage that best protects your dependents, including your spouse, so you'll need to make the choice based on your family's specific circumstances, needs, and goals.
Separate life insurance policies
Separate life insurance policies tend to be cheaper and offer greater individual coverage for couples than joint policies do. Buying two separate term life insurance policies will allow you and your spouse to customize each policy to your individual, unique needs. If your spouse makes more money than you, for example, he or she may want to take out more coverage. By buying separate policies, you have greater control when it comes to ensuring you both get the best rates based on your health, age, gender, and more.
Joint life insurance policies
A joint life insurance policy will cover both you and your spouse. This is typically a permanent policy and may only be available to married or domestic partners. You will have less control over this kind of policy because it factors in both your profile and your partner's. You could end up paying more if one of you is older or has health concerns, for example. However, joint life insurance policies may be a good option in certain situations. If your spouse has health issues that prevent him or her from getting an individual life insurance policy, joint coverage could ensure you are both covered. Just be aware that the premiums will likely be much higher.
Make sure to talk to a financial professional about your options if you need help determining whether separate policies or a joint policy will work for you and your spouse.
Should we both get the same amount of life insurance?
If you and your spouse provide financial support for each other, and any other dependents, you should both have life insurance coverage. The amount of life insurance you'll each need depends on your financial contribution levels, the value of contributions to your household (like taking care of the kids), as well as the amount of money needed to pay off your debts and allow your dependents to continue their lives when you're gone. When figuring out how much life insurance is needed, ask yourselves questions like:
How much needs to be set aside for final expenses?
How much money would be needed to cover the mortgage?
What outstanding debt payments need to be covered?
How much money would your partner need to cover the day-to-day costs of living?
How much money is needed to support your children presently and long term?
Calculating your life insurance coverage needs based on these factors typically leads to different levels of life insurance for you and your spouse. However, choosing to buy the same amount of coverage is a perfectly reasonable, blanket approach that may help to ensure the same financial stability should either of you pass away.
Keep in mind that you can also buy more life insurance. Some life insurance providers allow you to change the level of coverage on a permanent life insurance policy, usually through purchases of additional death benefit at certain time periods. They may also offer term conversion, which can convert your term life insurance policy to a permanent life insurance policy at a specified time.
You can also buy additional life insurance. If you're unable to convert your term life insurance policy, or the premiums are just too expensive for you, try applying for a new life insurance policy. The new policy can be stacked on top of your current policy or it can replace your current policy.
To figure out the best strategy for buying life insurance, speak with a financial professional who can help you calculate your exact life insurance needs.
---
B2-MN-2-2
REV 2/2023