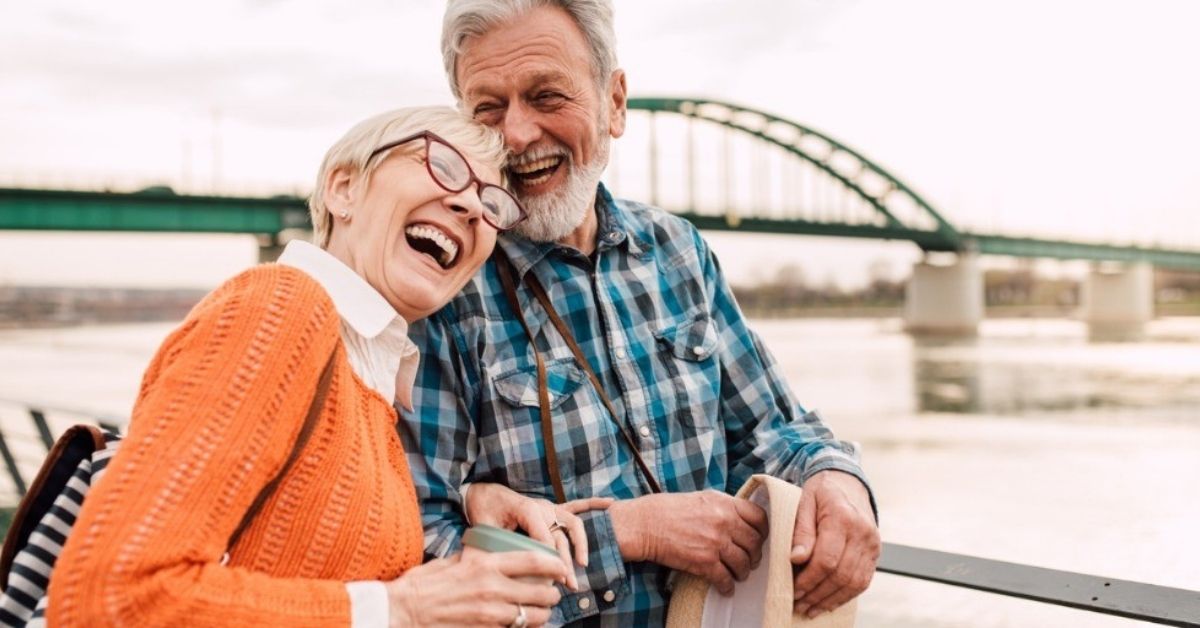 Get a retirement "paycheck": How to plan your retirement income
Aug 9, 2021, 8:58:52 PM
| Reading Time: 4 minutes
When you retire you have a lot to look forward to, from traveling, pursuing your favorite hobbies, and spending time with your family. While looking toward the future, it's important to remember what you may need to do before you enjoy your golden years. That's why retirement income planning can be so important.
What is retirement income planning?
Retirement has changed quite a bit in recent decades. People are living longer, costs are rising, pensions are becoming increasingly rare and there are ongoing questions about the long-term financial health of Social Security. Even if you've built a diversified plan for retirement that includes saving and investing for your retirement, that money can be vulnerable to market volatility, inflation, and other risks. More and more it's become vital to also consider "self-funded" retirement options that can guarantee an income in your golden years.
How do I create a retirement income plan?
To help secure a reliable retirement income that won't run out before you do, you could consider purchasing an annuity with a guaranteed lifetime income benefit. Fixed index annuities are insurance products designed for long-term goals like retirement that can help you cover everyday expenses. They can be an important part of your retirement portfolio because they help ensure your income is safe even when there are downturns in the market. In other words, fixed index annuities can provide you with a source of protected lifetime income other financial products can't.
How fixed index annuities can help
A fixed index annuity (FIA) is a unique type of annuity that credits interest to your annuity's value based upon the movement of an underlying market index. Growth of an FIA is calculated based on the index it is linked to and how that index performs. Each FIA product generally can credit a portion of the total index gain based on the crediting method chosen but does not lose value due to market downturns. Fixed index annuities offer:
Premium protection
FIAs help protect premium from market downturns and offer growth potential, and are one of the products that can guarantee a stream of income payments for as long as you live.
Lifetime income
The most common method of generating lifetime income from a fixed index annuity is through an income rider. The rider is either embedded within the annuity or is an optional "add-on." The rider may or may not have an annual charge.1 Generally, there are two primary varieties of lifetime income: guaranteed and participating.
Growth
FIAs are an insurance product that can help create a foundation of conservative growth, and they can also work as part of a financial strategy to help guarantee you have a stream of income payments for as long as you live. Each FIA product generally can credit a portion of the total index gain based on the crediting method chosen but does not lose value due to market downturns.
Discuss guaranteed lifetime income with a financial professional
Being more financially prepared can help you plan for the future. For more on how to help ensure you have a retirement "paycheck" or to find out more on how a fixed index annuity can help you achieve guaranteed lifetime income, contact a Midland National agent to help with your financial planning.
---
1While certain included features may have no explicit cost, a product with a built-in income rider feature may offer lower credited interest rates, lower index cap rates, lower participation rates and/or greater index margins than products that don't have these built-in features.
Fixed index annuities are not a direct investment in the stock market. They are long term insurance products with guarantees backed by the issuing company. They provide the potential for interest to be credited based in part on the performance of specific indices, without the risk of loss of premium due to market downturns or fluctuation.
Although fixed index annuities guarantee no loss of premium due to market downturns, deductions from your accumulation value for additional optional benefit riders or strategy fees associated with allocations to enhanced crediting methods could exceed interest credited to the accumulation value, which would result in loss of premium. They may not be appropriate for all clients. Interest credits to a fixed index annuity will not mirror the actual performance of the relevant index.
This information is provided for general reference purposes and should not be viewed as investment advice or as a recommendation for a specific allocation. Neither Midland National, nor any agents acting on its behalf should be viewed as providing legal, tax or investment advice. Always consult with and rely on a qualified advisor.
"Income" or "lifetime income" refers to guaranteed payment of lifetime payment amounts ("LPAs"). It does not refer to interest credited to the contract. You should consult your own tax advisor regarding tax treatment of LPAs, which will vary according to individual circumstances.
The term financial professional is not intended to imply engagement in an advisory business in which compensation is not related to sales. Financial professionals that are insurance licensed will be paid a commission on the sale of an insurance product.
B2-MN-8-21