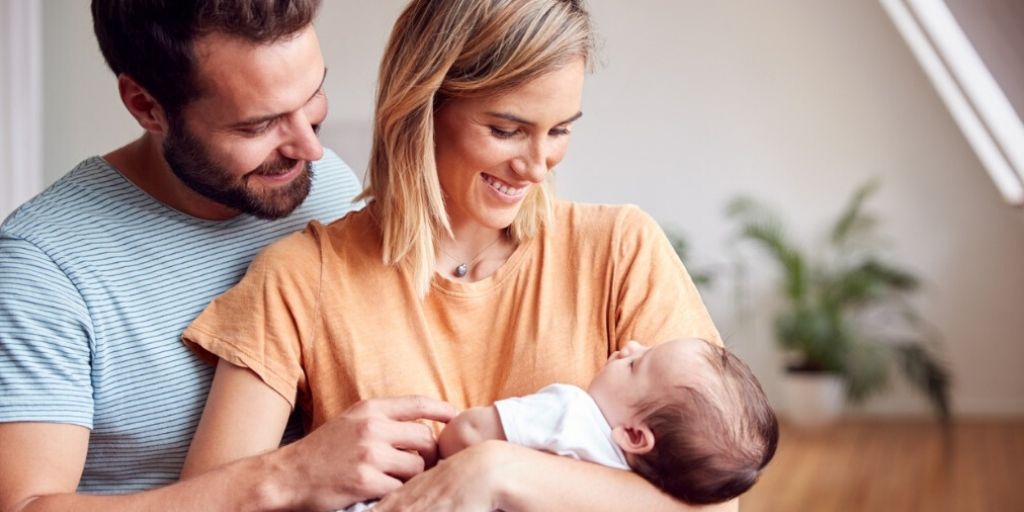 Financial steps before starting a family
Jun 9, 2023, 8:05:49 PM
| Reading Time: 5 minutes
Having a child is incredibly exciting, but it can also be expensive and stressful. To get ready for your new child and all the emotional and financial changes that come with raising a newborn, you should do some planning. Here are some tips to help you welcome the newest addition to your family and help keep your family finances in order!
Make a baby budget
You want to be prepared before your baby arrives and that requires creating a budget. First, research what the ongoing costs for a child will be. Diapers, baby food, daycare, clothes, nursery items, and other essential expenses need to be calculated and integrated into your budget. The better idea you have of what you will need to spend on childcare, the better prepared you will be when the time comes. Your world is about to change, so be open to making sacrifices and cutting down some current costs to make room for the anticipated ones.
Be sure to include medical expenses in your new, family budget. Start by talking with your health insurance provider to find out how much coverage you have for hospital bills. From ultrasounds to labor and delivery costs, to vaccinations and regular check-ups, you will likely be visiting the doctor more often and racking up costs. It is better to be prepared for the expenses than to be surprised. Including the estimated hospital costs in your budget ahead of time can give you time to save and will help prevent stress down the road.
Another consideration is health insurance. You will need to determine how you want your child covered under a policy, so be sure to spend some time researching options. If you want to keep your current health insurance, you may need to change your plan to cover your baby, so talk to your health insurance provider about alternatives and costs.
Get your debt under control
When you have child expenses to pay, you may not be able to dedicate as much money toward your debt as you would like. Check your credit to see how much you owe. If you are struggling to keep up with payments or your balance is growing, you may be living beyond your means. A new baby will likely only make your finances worse. To get back on track before the baby arrives try transferring balances to a low-interest credit card to consolidate your debt. Then cut your spending down. Trim away at expenses like dining out and cable, and put that money toward your financial freedom. Not only will this help reduce what you owe to creditors, but it will also improve your credit score and give you some practice navigating the new expenses associated with kids.
Set up an emergency savings account
If you get in an accident, lose your job, or there is an emergency in the world like the COVID-19 pandemic, you may have difficulty supporting your family. That is why it is a good idea to set up an emergency fund before your new baby arrives. Aim to save at least three to six months of expenses. The more money you can put in the fund, the more breathing room you will have if an emergency occurs. If you have a family, you may even want to consider building an emergency fund that can cover a year's worth of expenses. Start by calculating how much you spend each month on essential items and determine what you can cut out if something bad happens. Starting an emergency fund now may make it much easier to deal with a crisis if it comes.
Consider life insurance
Raising a kid is expensive. However, if something happens to you, do you know how your child's living costs will be covered? That is where life insurance can come in. If you pass away, it can ensure that your family has some financial security by replacing the income needed to maintain their lifestyle. It can also help deal with outstanding debts, mortgages, and your child's education. There are two main types of life insurance – term and permanent. Term life insurance will cover you for a certain number of years that you determine. Should you die within that term period and your policy is kept active, the insurance company pays the death benefit to your beneficiaries. Term life is a popular policy for most families and it is cheaper than permanent insurance. Permanent life insurance is coverage that can last for your lifetime depending on funding, unlike term life insurance, and combines a death benefit with a potential cash value component. Make sure to speak with a financial professional to find the right life insurance policy for you and your family.
Make an estate plan
When you start a family, it is a good idea to have an estate plan, so you can protect your family's future. Estate planning includes more than just what you'd like to leave behind for your children in a will, it also involves deciding who will manage your estate as an executor, and who will look after you and your child if something happens and you aren't able to make decisions on your own.
Research your estate planning options and do not be afraid to contact a professional for more information. Schedule a time to meet with an attorney before your child is born. An attorney will draft your wills and provide other important documents such as living wills, health care proxies, and powers of attorney.
Utilize workplace benefits
If your employer offers a 401(k) retirement account, contribute to it so you can grow your nest egg. Retirement may seem like a long way off, but ensuring you have enough money to live out your golden years can take the financial pressure off your kids. Many employers also offer a 401(k) match. Be sure to find out about the contribution match levels so you can take advantage of them.
Your job may also offer benefits for new mothers and fathers, such as paid and unpaid parental leave and benefits such as flexible spending accounts (FSA), which allow you to save money for medical expenses pre-tax. Talk to your company HR department to see what options are available and for what you are eligible.
---
B02-MN-3-22
REV 3/2022