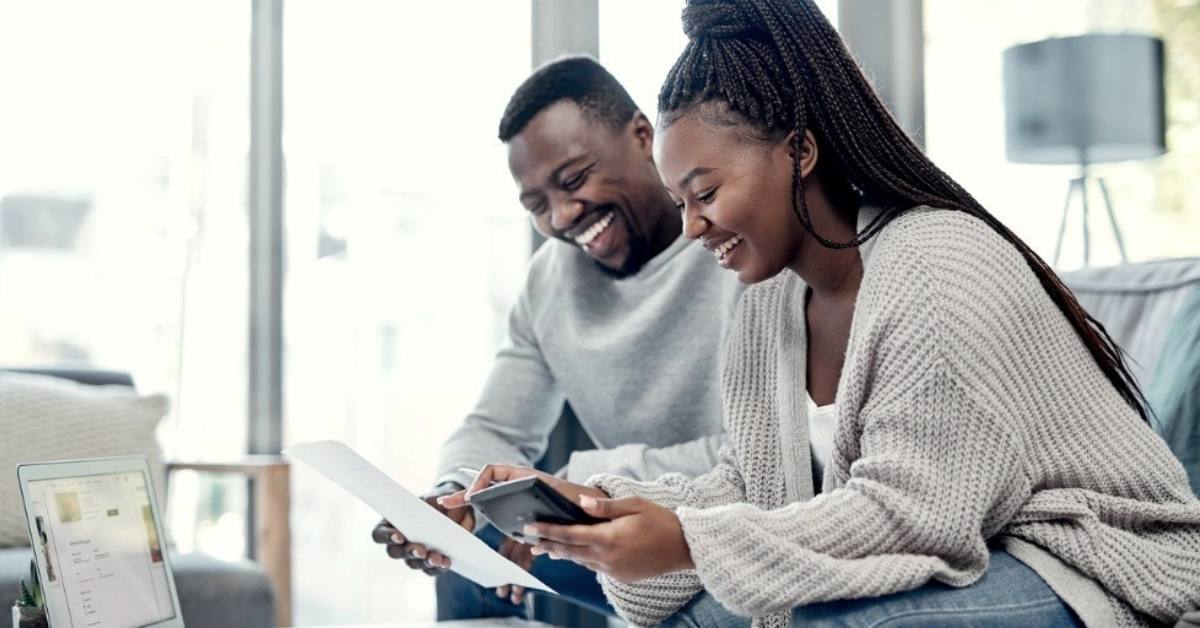 Tips for financial spring cleaning
Jun 9, 2023, 7:53:19 PM
| Reading Time: 4 minutes
As the weather gets warmer, spring is on our minds. And with the changing of the seasons comes an opportunity to get refreshed and reorganized. But don't just put away your sweaters and wash those windows. Spring is a great time to dust off those finances as well.
Get your finances in order
While organizing your finances may seem like a chore, making a plan and completing tasks little by little can help you stay on track.
Bring it all together
Organizing your financial paperwork is a great place to start. There is no longer a need to keep paper records forever. The IRS recommends you hang on to tax records and other important documents for seven years. You can shred any older statements, bills, expired credit cards, or other records that contain identifying information or account numbers. You could also lighten your wallet or purse by carrying only what you need and leave documents like your Social Security card and passport at home until they are necessary.
Digital documents
It can be equally important to have a place for digital documents. Consider placing your important files in the cloud with a backup service or use an external hard drive to store files. Or you could do both. Storing files digitally can help cut down on clutter and can be easier to locate and access. You may want to spend some time downloading documents and receipts from financial institution websites, or use a scanner to save vital information electronically.
Evaluate your debt
To get a better understanding of your current financial situation, you could make a list of all the people and institutions you owe money to, including the amounts you owe. Then, the next step could be to check your credit score to understand how your debt may be affecting your credit. There are a variety of global information and insights companies online with resources that can help you decipher your credit, such as Experian, TransUnion, and Equifax.
You may also consider consolidating debt. Visit Bankrate.com to compare card rates, fees, and terms. There are also organizations, such as the National Foundation for Credit Counseling, which offer help from certified counselors for free or at a low cost.
Create a new budget
To create your budget, subtract your total expenses from your total income each month. If the balance is in the red, you would need to cut back on your spending or generate additional income. Like most things in life, budgeting is about balance. Once you know how much money is coming in and going out, you can evaluate where you need to make a change. It's important to balance spending, paying down debt, and saving for your future.
Review your insurance coverage
As your life changes, your insurance needs can change, too. Reviewing all of your insurance policies can help you decide if you need more or less coverage. This can be especially important after major life events such as marriage, divorce, or retirement. Two of the policies you may want to look over include:
Life insurance
A review of your life insurance policy on a periodic basis can help you anticipate future changes. You may want to make sure to keep track of the total death benefit and any additional riders you have on the policy. If you purchased a term policy, take note of the year the policy is set to expire, and then you could set a reminder on a calendar to reevaluate if you still need the coverage.
If your policy has a cash value, you may want to be sure to track the value of the policy. You could also call your insurance company to request an "in-force illustration," which will give you a projection of how your policy has performed to date and provide a hypothetical projection on future values.
Health insurance
If reviewing your health insurance coverage, you may want to make sure you know what your deductible and maximum out-of-pocket costs are, so you can set aside an amount to help cover for any potential health care costs. If your plan offers it, you could also consider contributing to a Health Savings Account (HSA) or Flexible Spending Account (FSA) to put aside dollars for medical expenses.
Refresh your budget
A practical and balanced budget can be an essential tool to help you stay on top of covering your expenses, paying down debt, and saving for your goals. You should consider updating your budget to reflect your current spending habits, needs and any life events that have happened recently. If your financial situation has changed, it can be a good idea to create a new budget that reflects your current expenses.
Assess income and expenses
Before you can make a budget, you should know where and how you spend your money. Mobile apps like Mint.com or Pocketguard help make it easy to stay on top of your personal finances. Each application offers different features that can help with budgeting, bill payments, paying off debts, or monitoring your credit score.
Review financial goals
Reviewing your goals from the past year can help you adjust your budget for the future. If you accomplished a long-term goal like paying off your car loan, for example, you may have extra money to use for new goals. When spring cleaning your finances, be sure to see where you are in terms of previous goals and decide if you need to renew them or set new financial goals, such as paying off credit card debt, saving for a house, or preparing for potential emergencies by starting an emergency fund or bolstering the one you have. Once you know what your new long-term financial goals are, you can then set some mid-term financial goals for the next two to five years, as well as short-term financial goals for this year.
Contact a financial professional
Consider working with a financial professional, who can help assist with spring cleaning your finances. To find a financial professional who can fit your needs, submit your information through our find an agent page.
---
B1-MN-3-22
REV 3/2022