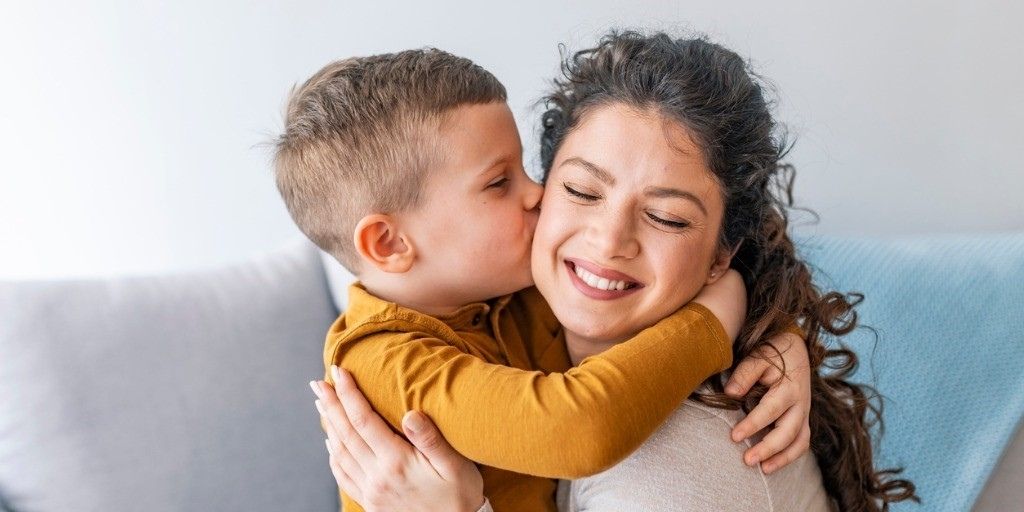 Financial planning steps for single parents
Jun 14, 2023, 3:59:55 PM
| Reading Time: 5 minutes
As a single parent, it's easy to feel financially overwhelmed when you're on your own. But with some planning and effort, you can handle the responsibility while raising your child. Here are seven financial tips to help you manage your money and build financial security.
Make a family budget
Making ends meet as a single parent can be difficult. A budget is an essential tool to help you stay on top of paying your expenses and debt, and saving for your goals. Knowing where your money is going and when it's being spent starts with math. Figure out your monthly income and your expenses on paper, a spreadsheet, or in a financial app. You can determine this by taking a look at your pay stubs and bank statements to see what has been deposited into your accounts. If you have any additional income from a part-time job, child support, or some other source, make sure to include that money as well. When you know your income, write down a list of your expenses based on your monthly bills.
To create your budget, subtract your total expenses from your total income each month. If you have some money left over you could put that in savings or use it for something else. If the balance is in the red, you'll need to cut back on your spending or generate additional income.
Understand single parent tax benefits
Single parents are eligible for specific tax benefits, exemptions and credits, so be sure to do your research on what you might qualify for. You can explore your options by checking out the IRS website.
Start an emergency fund
Unexpected events can have a huge impact on your financial future if you aren't prepared. It's smart to create a financial safety net that includes three to six months of expenses to help see you through a crisis.
Plan for health costs
If you're newly single from a divorce or your spouse has passed away, you may have lost your health insurance coverage. The costs for medical care can be significant if you don't have health insurance for you and your child. If your employer has coverage, make sure to sign up for it as soon as possible. If you can't get health coverage from your job, research policies available via the Affordable Care Act.
Purchase life insurance
Buying life insurance is a smart way to help protect your family, especially if you're a single parent. If it's your first time shopping for life insurance, you should figure out how much life insurance you need for your family. Be sure to factor in the cost of caring for dependents, such as your children, as well as their cost of living after you've gone. Total your monthly bills and fixed expenses, and make a list of what you provide for your family. This should include necessities like food and medical costs, but also money for vacations and other quality of life needs. There are several kinds of life insurance to consider, from term, to guaranteed, to indexed universal. To find out more about your life insurance options, check out our blog, What type of life insurance is right for you.
Control your credit card use
While credit cards have benefits, there's a price to pay when you use them. Interest rates and fees can add significant debt to your finances, especially if you get behind on payments. As a single parent, it's a good idea to break the habit of relying on credit cards. If you need money, consider taking a loan from a relative. Your employer may also offer employee loans that get paid back through paycheck withdrawals at no interest. Check with your human resources department to find out if that's an option for you. If you must use a credit card, make sure you get a card with the best possible interest rate. Websites like Bankrate.com allow you to compare card rates, fees and terms.
Make an estate plan
Creating an estate plan is an important way to make sure your wishes are carried out after you're gone. You'll need a will that specifies who will take care of your children if you die and how your assets will be passed down. If you already have a will make sure it's updated. If you don't have a will, you should create one with help from an attorney who can ensure you have the right guardians for your children designated, beneficiaries chosen and you've picked an executor you trust, who will oversee the implementation of the will.
Along with a will, you should also draft a power of attorney document, which gives someone the legal right to make decisions on your behalf if you are unable to do so. For more on estate planning check out our blog, 7 items that should be on your estate planning list.
Consult a professional
You don't have to figure out your finances all by yourself. If you need guidance, consider working with a financial advisor, who can help you determine your life insurance needs, and assist with planning, savings, retirement, and paying down your debts. To find the right agent for you, submit your information through our find an agent page.
---
B16-MN-3-22
REV 3/2022