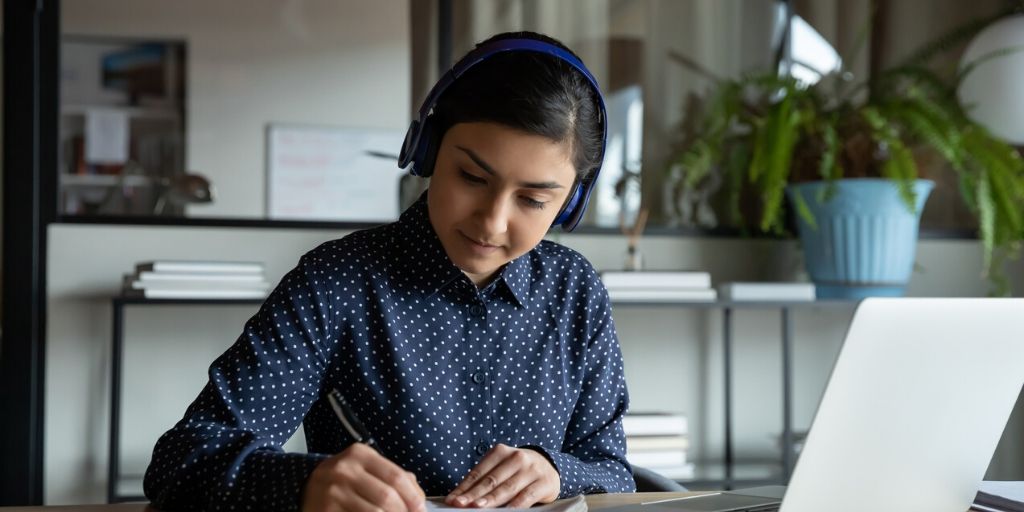 Financial literacy tips for college students
Jun 9, 2023, 8:00:03 PM
| Reading Time: 5 minutes
Getting a college education is a big investment for your future. Although you are understandably excited about classes, meeting new people, and enjoying all the extra-curricular activities available on campus, you should also make time to manage your finances. Here are some financial literacy tips for college students just in time for the new school year.
1. Understand your financial aid options
Many students need financial aid to help pay for their education, but most don't understand how financial aid works, or how it can be used for their benefit. It's important for students to understand the difference between scholarships (which are typically based on merit), grants and loans. Do your research–there are far more scholarships and grants out there than you can imagine. If you need to borrow, weigh your options. From federal loans, state tuition assistance programs and private loans, there are many possible choices. Make sure you understand the terms of payment and don't over borrow. Moderation is key. Having a clear picture of what financing is available and what the differences are will help you to set priorities and select the best option for you.
2. Create a budget
The simplest and most effective way to keep your finances in order is budgeting. Creating and maintaining a budget on paper or with the assistance of websites or apps is an excellent way to keep track of your money. Without a budget, you may not know where your money is coming from or what you're spending it on. You also won't be able to hold yourself accountable for your spending. And you will spend money fast. From textbooks and supplies to fun stuff like food, travel, and concerts, there are a lot of school-related expenses to consider. Think about the financial repercussions. If you want to make the most out of college without being strapped for cash, make sure you take the time to learn how to budget.
3. Start saving early
Saving money is not something students prioritize because big life events just seem far away. Making the choice to save will not only give you a head start financially, but it can also help you develop the skills you'll use throughout your life.
When you save, it's a good idea to have a goal, like saving for a car, or even something smaller, like stereo speakers. Put aside a set amount each month. How much you save depends on your budget. You might not be able to reserve much at first, but if you take on a part-time job at your university, or find some other means of income, you can slowly build up your money and learn.
4. Build your credit
Credit cards can be dangerous if abused, but it's also a good idea to establish a credit history when you are in college. The easiest way to do this is by getting a credit card. Now, it can be easy to abuse a credit card, so make sure to do research beforehand. Don't fall into obvious traps, and avoid using a credit card as a way to spend money you don't have. Try applying for a card that has no yearly payment, a reasonable interest rate, and perks, like travel miles or cashback rewards. To avoid overspending, try limiting the amount you buy with the card and how often you use it. Set up a monthly auto-pay and you'll start building your credit. Credit will help tremendously when it comes to getting an apartment lease or auto loan. Many employers also look at credit scores when you apply for jobs.
5. Try to buy your textbooks used
Textbooks are ludicrously expensive. Don't buy new books at your campus bookstore. To save, keep an eye out for posts on campus bulletins and online stores. Your school may offer a textbook rental program, so stop in at the bookstore to see if that's an option. Certain websites also offer textbooks to rent. Once your school year ends, make sure to sell your used textbooks to school bookstores, retailers, and online sites to get some of that cashback.
6. Take advantage of student discounts
There's no shortage of student discounts to take advantage of once you're at school. Many local venues, vendors, restaurants, and other services near your campus will be advertising savings for students to drum up business. Make sure you look out for as many discounts as you can. If you don't see any deals listed, always ask a retailer about student discounts. From 1/2-off sandwiches to discounted computers, you can find a lot of great deals with some observation, inquiry, and a flash of your campus ID.
7. Beware of identity theft
College students are often targeted for identity theft because they aren't usually as aware of the crime or the consequences. On a college campus, you will be around a lot of people. Your personal information can easily be stolen in the library, in the dorm, and even in the dining hall. It's important that you don't share personal information, like your Social Security number or login passwords. Don't leave papers or documents with important information lying around. Never let your roommate or a friend borrow your credit card. Use strong passwords for all your logins on your computer, tablet, and smartphone, and change them often. When you use public WiFi, always log in to a secured network, or invest in a VPN, to keep thieves from seeing your information. When you use a school computer always log out completely when you're done. Pay attention to your bank and credit card accounts regularly. If you see any suspicious activity, report it right away.
---
REV 09/2018