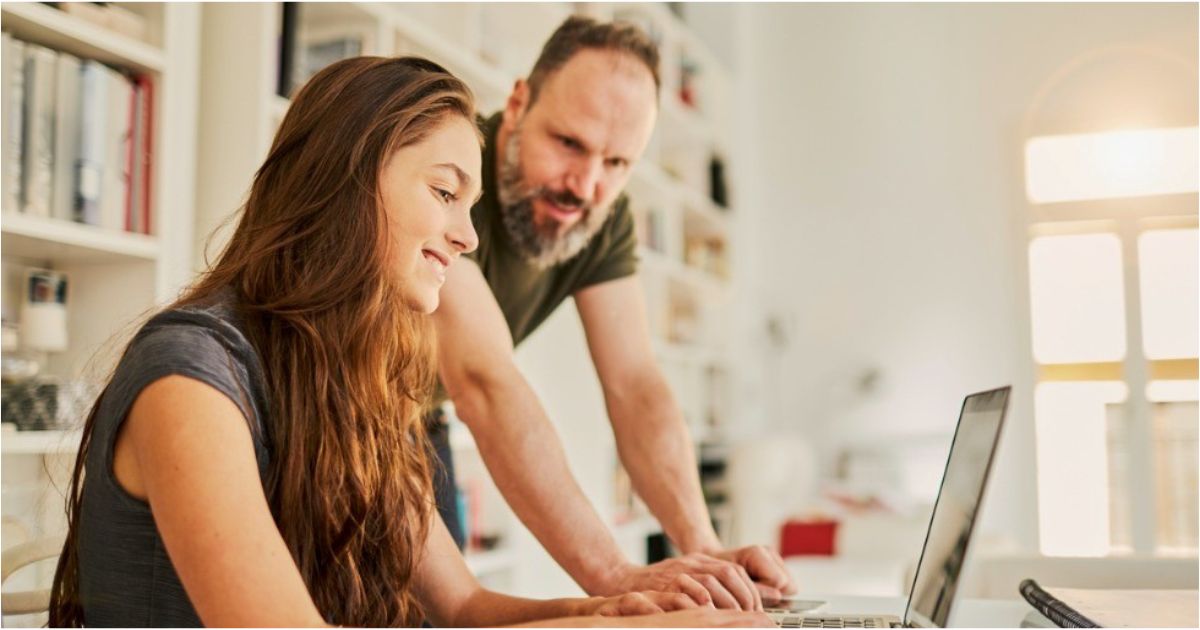 What you should know before filing your Free Application for Federal Student Aid (FAFSA)
Jun 9, 2023, 7:51:07 PM
| Reading Time: 5 minutes
The cost of higher education has been on a steady upswing for decades, where we've seen college tuition in the U.S. tripled since 1980, causing the average student with loans to graduate with nearly $25,000 in debt. For many families, making college dreams a reality can be stressful and requires a long-term, multifaceted savings strategy. Part of that strategy may include financial aid, which is funds from federal and state student grants, work-study programs, and loans. The office of Federal Student Aid provides approximately $112 billion in these funds each year to help students pay for college or career school.
To apply for federal student aid, the current or prospective student will need to complete the Free Application for Federal Student Aid (FAFSA). Let's take a closer look at the FAFSA and tips and tricks to simplify the student aid application process.
What is the FAFSA?
If you're seeking financial aid to attend college, a graduate program, or a career school, the FAFSA is the form required to apply and determine eligibility. This free application asks for financial information and demographic details and is often used to determine eligibility for state and institutional scholarships as well. The amount of aid a student can receive varies and will depend on each individual's situation. When submitting a FAFSA form, students can qualify for a few different types of financial aid:
Grants: Generally awarded by federal and state governments, academic institutions, and organizations, grants are a form of financial aid that does not have to be repaid.
Loans: There are several types of loans with different requirements, but typically students can borrow money to pay for educational expenses and must repay the loan after they graduate.
Work-Study: These programs provide part-time jobs for students with financial needs to help them earn money to pay for college expenses.
Apart from financial aid, you may also be able to help pay for college with local, university, community, and military scholarships. When researching different sources of education funding, read the instructions to determine if the FAFSA is required.
Who should fill out the FAFSA?
Since the FAFSA requires information about both the student and the parent, including financial and tax information and Social Security numbers, filling out the application should be a team effort. The parent's past tax information will be evaluated if the student is still a dependent. The FAFSA will be in the student's name and he or she will create an FSA ID that will be used to fill out the application every year. The parent will also need to create an FSA ID to submit required financial information.
Does it cost to file the FAFSA?
The FAFSA is a free application for student aid. Funds you receive from most grants, scholarships, and work-study programs do not need to be paid back, but loans will need to be paid within a certain time following the completion of your degree. Under certain circumstances, the federal government may cancel all or part of an educational loan, also known as loan forgiveness. If you work in certain career fields and meet specific criteria, you may qualify for this loan forgiveness.
FAFSA Tips to Get Started
Applying for college and getting your funding options in order can feel like an immense task, but understanding what's expected and being prepared before you get started can help the process go smoother. Before filing the FAFSA form, you will need:
Social Security number
FSA ID
Driver's license number
Federal income tax return and W-2s from two years prior
Records of untaxed income
Bank statements and records of investments
When to fill out the FAFSA?
To be considered for student aid for the upcoming academic year, you must complete the application between October 1 and June 30. Deadlines can vary from school to school, so be sure to check priority filing dates for each institution. By applying as early as possible, it may avoid missing out on grant money and help to receive the most potential funding for school.
Do I fill out the FAFSA before applying to college?
You can submit the FAFSA application before applying or being accepted to college. You can list up to ten colleges on your FAFSA application and by applying beforehand, you can get a better idea of how much financial aid you may be eligible to receive for the upcoming year—allowing you to more effectively compare and contrast. Colleges will not typically create a financial aid package until you've been accepted and you will not receive funds until you have enrolled in classes.
Do you have to fill out the FAFSA every year?
The FAFSA is an annual process and eligibility does not carry over from one year to the next. For every school year, you would like to receive financial aid, you will need to submit the FAFSA by the deadline. If you're a returning user, you can access your previous information with your FSA ID and submit a renewal application. The FAFSA form will be auto-populated with your previous information, making the process much quicker and easier than the first time.
How long does it take to fill out the FAFSA?
If you have your tax, bank, and other necessary information ready to go, most students can generally complete the form within an hour. Upon submission, it typically takes three to five days to process your application. The schools listed in your application will be sent this information automatically and you can check the status of your application at any time using your FSA ID. Once your application is processed, you'll receive an email notification with a link to your Student Aid Report (SAR) that provides some basic information about your estimated eligibility for financial aid. At this time, you'll also be able to review your information and make any necessary corrections. Upon getting accepted to a college, the amount of financial aid you are eligible for may be included in your acceptance letter.
Final tips for filling out the FAFSA
To make the FAFSA process as easy as possible, there are many online resources, including the Student Aid website that can help walk you through the required steps. The financial aid offices at colleges and universities can also offer assistance and answer any questions about the FAFSA application. After submitting the FAFSA, if there are changes in your family's financial status that would affect your college funding, including the loss of a job, unexpected medical expenses, or a divorce or separation, you can submit an appeal letter to the financial aid office. This letter should explain the specific change or life event and the financial information supporting your appeal request. If your request is approved, you will likely receive a revised financial award letter from the institution.
Even if you have a solid college savings strategy in place or do not think you'll qualify for financial aid, it can be a good idea to go ahead and apply. Not all scholarships are need-based and many grants and scholarships involve academic merits, sports and activities, and other types of recruitment opportunities. Even if it's not enough to cover the entire cost of attendance, you may be able to receive a little assistance to lighten the financial load of pursuing your college education.
---
B4-MN-10-22
REV 10/2022