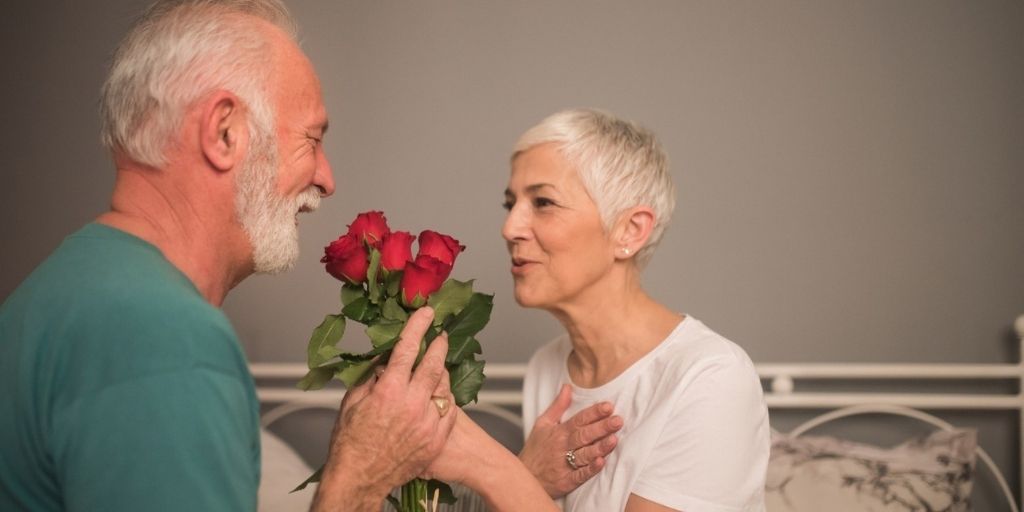 How to celebrate Valentine's Day at home affordably
Jun 9, 2023, 8:02:06 PM
| Reading Time: 4 minutes
The most romantic of holidays will look very different this year. With the pandemic still affecting our way of life, you'll likely be spending your Valentine's Day at home. While maybe not ideal, this change in plans may mean that you'll be able to celebrate without breaking the bank.
What can I do on Valentine's Day on a low budget?
If you're strapped for cash this Valentine's Day, don't stress. There are a variety of ways to celebrate your love at home and save money while you do. Cooking a romantic dinner or dessert, or doing an activity together such as watching a movie are inexpensive gestures that still show affection without breaking the bank.
Cook a romantic meal
You don't need to go to a restaurant to have a romantic dinner for two. Cook Valentine's dinner at home for your loved one, or do it together. Not sure what to make? There are tons of resources online with fancy recipes to explore. Make your dinner extra special by dressing up in your best clothes like you have a reservation at a 5-star restaurant!
Plan an indoor picnic at your place
If you live in a warm climate, planning a picnic in your yard is a great way to celebrate Valentine's Day. If you don't live in a warm place, chances are your February will be a pretty cold time of the year. But don't let that stop you from enjoying a romantic picnic. You can still pack up a basket and enjoy food and wine in your living room or bedroom. Lay down a blanket and enjoy a spread of some staple picnic dishes.
Make a super fancy dessert
Desserts and Valentine's Day are almost synonymous. Instead of buying something sweet, make a delicious treat for your love to celebrate, or bake something special together. You can find some amazing recipes for Valentine's Day sweets like classic chocolate-covered strawberries. Don't want to spend that much time in the kitchen baking? Just make something simple like a chocolate sauce for dipping fruits like strawberries and blueberries.
Order in and watch romantic films
Want to have a stress-free, relaxing Valentine's Day? Order a meal from your favorite restaurant and watch some romantic films together. Grab a blanket and cuddle up on the couch while watching a romantic flick with your significant other.
Make some art
Why not tap into your creativity on Valentine's Day by doing some crafts or art together? Download a tutorial online for painting, make a collage, or try your hand at creating some coasters. The possibilities for crafting and art are endless and a lot of fun to do as a couple. Crafting together could even become an ongoing hobby!
What can I do to celebrate Valentine's Day without spending any money?
It's fun to spend a little on some special treats for you and your significant other, but let's not forget that there is plenty you can do without spending a dime. Here are some suggestions for romantic activities you can do for free.
Map out a future trip
With the pandemic still looming over our lives, it's difficult to get away. But while you celebrate Valentine's Day at home, you can discuss where you'd like to go when the crisis ends. Decide on a location you both want to visit and start looking up places to stay, restaurants to eat, and activities you'd like to do. Spend your day or night planning the next exciting and romantic getaway!
Dance the night away... in your living room
After a romantic dinner, you can heighten the romance by pushing aside your living room furniture and putting on some slow music to dance to. Even better, make plans to learn how to perform traditional ballroom dancing together. You can find instructions and free step-by-step videos for dances like the waltz, cha-cha, the rumba, and more online.
Play games together
For a fun Valentine's Day, grab your favorite board game or a deck of cards from the closet or buy a new one online, and play with your partner. Pick games made for two players to keep it cozy. Starting something new and learning it together is a good way to interact and enjoy each other's company.
Whether you go big or keep it intimate, there's a lot of ways to make Valentine's Day fit your budget and your style. Try some of these suggestions or get creative.
---
B1-MN-REV-12-2-21
REV 12/2021