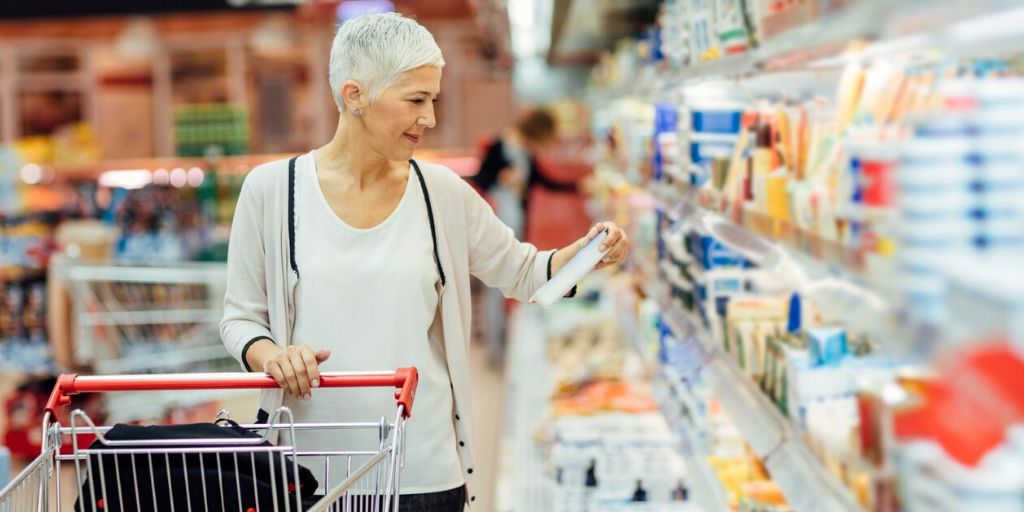 Budget-friendly ways to cut food costs
Jun 9, 2023, 8:05:33 PM
| Reading Time: 3 minutes
Are food prices straining your budget? It might be time to reevaluate your shopping strategies and eating habits. The cost of groceries can be a big household expense, but with a few changes, you could save a lot. Here are some tips:
Have meals in mind before you shop
Meal planning means having a strategy in place for what you eat. Taking the time to plan what you'll have for breakfast, lunch, or dinner can help you avoid expensive and unhealthy meal purchases and will likely save you time. Some people plan meals a month in advance. Others do a week or a couple of days in advance. Adopt whatever time frame works best for you. To start your meal planning, you could:
Search for delicious and easy-to-make recipes by browsing blogs and cooking websites.
Save recipes by jotting them down, bookmarking pages online, or printing them.
Keep a journal of recipes you enjoyed cooking (and eating!) as a way to remember your favorites.
Create a calendar for what you'd like to cook over the next few days, week, or month.
Make an inventory check
Before you head to the grocery store, look inside your refrigerator, freezer, and pantry. Write a list of the ingredients you already have on hand. By regularly taking inventory and keeping track of what you have, you'll likely make a better plan for your meals.
Be on the lookout for sales
Most grocery stores will publish a weekly flyer that highlights new food items and sales each week. They may offer coupons for additional discounts too. Some stores also have clubs with rewards for frequent shoppers. Signing up for email updates from your local grocers or download their apps can help you stay up-to-date on the latest deals.
Consider bulk food purchases
Buying items in bulk could save you money in the long run. Warehouse stores are everywhere these days, so it's easy to stock up for less. When you buy in bulk the idea is to minimize your cost per unit. Just be prepared as you will likely spend more money upfront. Look to purchase items with a long shelf life. Canned goods, butter, dried pasta and beans, and household essentials like toothpaste, trash bags, laundry detergent, and batteries are good choices. It's also a good idea to keep your storage space in mind when you buy in bulk to help make sure you can store whatever you purchase.
Make food from scratch
Swapping store-bought for homemade is a great way to potentially cut down on costs. If you have flour, water, and yeast, you could bake your bread in an oven, for example. Try exploring to find easy recipes for your pantry staples. You may be surprised by how simple it can be to make items like yogurt, oatmeal, pasta, and more.
Eat leftovers at least once a week
A good way to potentially save both time and money is to plan with at least one night of leftovers per week. If you don't like eating leftovers, try using them to make a new meal. If you have leftover vegetables, for example, you can easily toss them in an omelet and have breakfast for dinner one night.
Grow your food
If you have a backyard or a patch of land, gardening is a great way to provide your family with fresh, seasonal fruits, herbs, and vegetables. Crafting a garden can also considerably reduce your grocery bills, give you some exercise, and offer your family an activity to do together. If you don't have a backyard, you can start small by planting seeds in small pots. If you are growing herbs like basil and oregano, for example, a window sill with enough sunlight should do the trick.
When trying to maintain a budget, cutting your food costs is one option that can significantly help. By staying mindful and keeping up your plan, you'll likely start to see your efforts pay off.
---
B04-MN-7-20
REV 7/2020