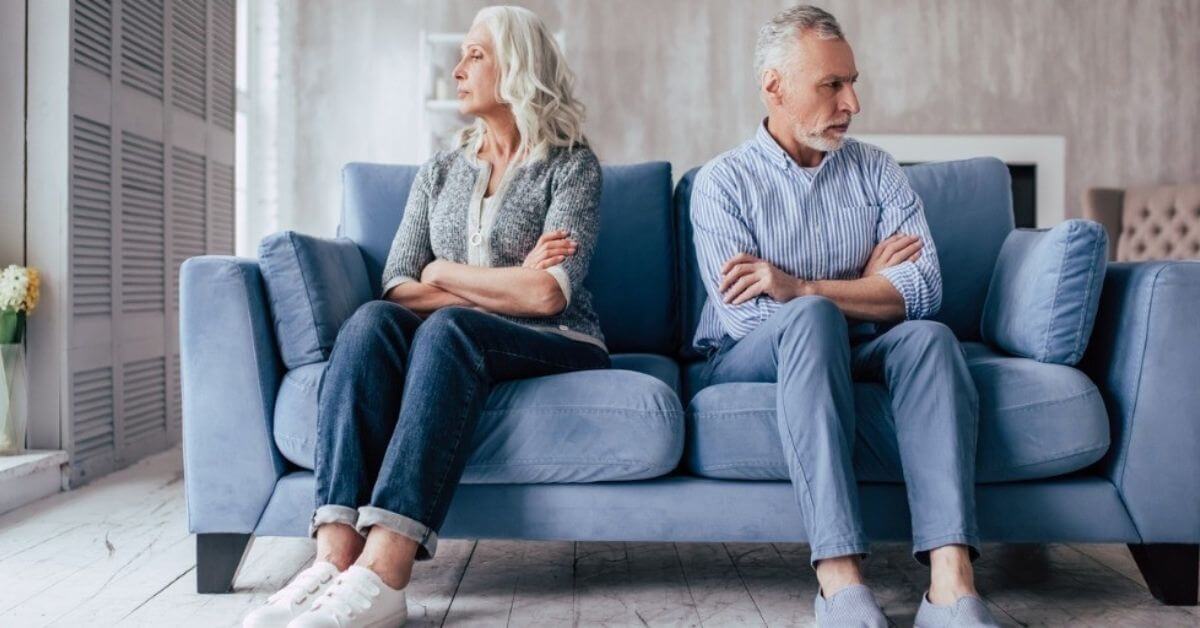 How divorce can affect your financial plan
Jun 9, 2023, 7:58:29 PM
| Reading Time: 4 minutes
Going through a divorce or a separation after a long-term relationship can be one of the most emotionally taxing experiences in a person's life. On top of this, a divorce can also create disruption and uncertainty in regards to your finances and retirement plan.
How do I begin to consider preparing for a divorce financially?
Because divorce can get complicated, the timing of when to engage in discussions on financial matters can be just as important as what's discussed and the way forward. As it was while married, factors such as your age and retirement savings can determine how dramatic the changes.
Other questions to ask yourself include: What else factoring into your ability to meet your financial goals? Was your spouse the main manager of your family's finances? Are you fully up-to-speed on the status of your financial plans? Have you talked to your lawyer for advice and the preferred approach on any of these topics? Are you meeting with your financial professional, accountant, or anyone else on your team who needs to be involved based on your lawyer's recommendations?
What financial plans could be impacted by divorce?
A divorce can impact both your financial plan and the function of your retirement products. Here are a few that could be affected.
Retirement income
Divorce can affect your retirement income if you are already retired or just a few short years away from retirement. Your income may need to cover the cost of two homes split between you and your ex. You may be challenged to find an equitable solution. It is important to note that as you review your long-term financial products, such as annuities, investments, or life insurance, some actions can trigger taxes or penalties.
Annuities
A divorce is a good time to review any annuities in your financial portfolio with your financial professional or lawyer. Some items you may want to discuss:
Beneficiary changes

How changes to these products may impact savings growth and retirement income

Tax implications

How splitting these products between you and your ex may cause penalties and affect rider benefits
Investments
From stocks to mutual funds, to annuities and Individual Retirement Accounts, it is important to speak with your financial professional and lawyer to understand what options are best for your situation. Consider doing the following with your lawyer and financial professional:
Getting familiar with any investments

Reviewing the contractual benefits and requirements that apply to investments

Determining whether or not current investments fit your risk tolerance and goals

Assessing investment products relative to retirement savings that could incur penalties if you were to withdraw money out early

Reassessing whether changes to investment products will impact your projected savings growth and retirement income
Life insurance
During assessment of your finances and assets in the divorce, also include any life insurance products. A divorce likely means a change to your life insurance policy. The policy owner will be responsible for making any alterations to the policy. Some items you may want to discuss with your lawyer and financial professional:
Reviewing beneficiaries: In many cases, spouses list each other as primary beneficiaries on life insurance policies

Reevaluating how you are insured. Do you have kids and are they protected if you are not around to care for them

Determining if the policy includes any cash value component that could be treated as an asset
Divorce and financial plans: financial considerations
A divorce can be a difficult and often confusing process. It's important to ask questions, meet with legal and financial professionals, and work to understand the details. While a challenge, by keeping yourself informed, you are taking important steps to help ensure that your finances and plans for retirement are still being met.
---
B-3-MN-10-21
Neither Midland National Life Insurance®, nor any agents acting on its behalf, should be viewed as providing legal, tax or investment advice. Consult with and rely on your own qualified Legal or tax advisor.
Insurance products issued by Midland National Life Insurance®, West Des Moines, Iowa. Products, features, riders, endorsements, or issues ages may not be available in all jurisdictions. Limitations or restrictions may apply. Product and features/options may not be appropriate for all consumers.
REV 10/2021