Web Content Display
Web Content Display
About Midland National®
Midland National is a leading provider of annuities and life insurance.
Today, Midland National is one of the leading insurance companies in the U.S. Our proud history dates back more than 100 years when we were founded in 1906 under the name Dakota Mutual Life Insurance Company. The company grew steadily during the early years, even as it faced the economic challenges of World War I, the Great Depression, and World War II. In 1925, the company assumed its current name - Midland National® Life Insurance Company. In 2006, Midland National celebrated its 100th year of providing quality service, financial strength, and life insurance and annuity products that are proven performers. With our continued emphasis on providing quality products and excellent service, Midland National looks forward to celebrating many more milestones in the years to come. Learn more about Midland National's 110-year history here.
Privately Owned – Customer Focused
Midland National is a member of Sammons Financial Group, Inc. (SFG), the parent of a group of member companies under the insurance Holding Company Act made up of several successful financial services companies offering a variety of financial and retirement products through multiple distribution channels. These consist of retirement products, annuities, and life insurance (including bank, corporate, and credit union-owned life insurance). Because we are a privately-held company, we can maintain a long-term strategic view of our operations and keep our focus on our customers rather than short-term earnings.
Accredited by the Better Business Bureau
Midland National has been a BBB Accredited Business since 01/30/2017. The BBB has determined that Midland National Life Insurance Company meets BBB accreditation standards, which include a commitment to make a good faith effort to resolve any consumer complaints.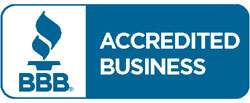 A Top-Ranked Workplace
In 2016, our parent company, Sammons Financial Group, was named a Top Workplace in Iowa. Check out our careers page to learn about exciting opportunities with Sammons Financial Group Member Companies.

Sammons Financial Group is comprised of North American Company for Life and Health Insurance®, Midland National® Life Insurance Company, Sammons Retirement Solutions®, Inc. and Sammons Financial Network®, LLC, member FINRA.