Midland Advisory | Who we are
For over 110 years, we've helped people secure and protect their financial future. Our consistently high ratings are based on our financial strength, operating performance, and ability to meet obligations to our policyholders and contract holders. Midland National is focused on long-term success, not the next quarter or next fiscal year.
Your financial security is our priority
Midland National is one of the leading providers of life insurance and annuity products. We are privately held, which helps us deliver on our commitments to customers, distribution partners, our employees and our communities.
Customers
Helped over 1 million customers1
Distribution partners
60,000 agents and agencies across America1
Employees
1500+ employees working hard for you1
Our communities
Gave $3.5 million and 2,100+ hours back to our communities in 20201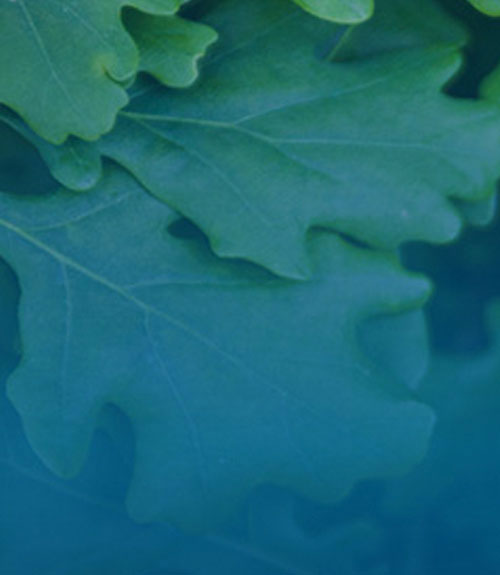 Strength that stands the test of time.
Midland National's proud history dates back to our founding, in 1906, under the name Dakota Mutual Life Insurance Company. The company grew steadily during the early years, even as it faced the economic challenges of World War I, the Great Depression, and World War II. In 1925, the company assumed its current name, Midland National® Life Insurance Company.
Today, Midland National has over 1 million life insurance and annuity policies in force, and has paid over $638 million in life insurance claims and over $597 million in annuity benefits in 2020 alone.1
Financial stability that makes the grade.
You can feel confident that Midland National will be here to deliver on our promise to your clients and their loved ones when they need it most. We've been honoring our commitments for over a century, and have earned strong ratings from the following independent rating agencies.
Our values guide us.
As an ESOP-owned company, our employees work hard to drive our company's success. Our core values deeply influence our day-to-day actions, with employees working hard to deliver a positive customer experience.
Midland National, as part of Sammons® Financial Group, has repeatedly been named to Glassdoor's list of Best Places to Work. The list is compiled based solely on the input of employees who elect to provide feedback on their jobs, work environments, and companies. Winners are determined by company reviews that are shared by employees over the past year.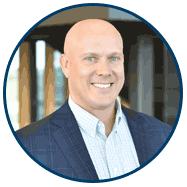 Driving meaningful work
"Our agenda is laser-focused on celebrating success, working with our distribution partners and solving whatever new batch of challenges emerged over night. We focus on step changes to make conducting business easier and it is an energizing way to start the day."
Bryce Biklen, Sales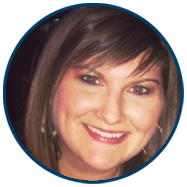 Maintaining our culture
"We are one big family and we're here to improve the community, our organization, and our clients' lives. We work together and it's fun. It's fast-paced and we're always changing, but we're also very family-oriented."
Kristin Percival,
Human Resources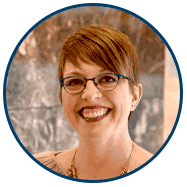 Caring for the community
"Volunteering presents opportunities to meet other employees who share common interests and passions. It also exposes me to new ways to connect to the community."
Laura May Chapman,
Marketing
Access innovative retirement solutions designed for your advisory practice.
Talk with your outsourced insurance desk
(OID) today.
FOR FINANCIAL PROFESSIONAL USE ONLY. NOT TO BE USED FOR CONSUMER SOLICITATION PURPOSES.
1. Internal data, September 2021.
This marketing material may not be available for use in all states.
Insurance products issued by Midland National Life Insurance Company, West Des Moines, Iowa. Product and features/options may not be available in all states or appropriate for all clients. See product materials and state availability chart for further details, specific features/options, and limitations by product and state.
Fixed index annuities are not a direct investment in the stock market. They are long term insurance products with guarantees backed by the issuing company. They provide the potential for interest to be credited based in part on the performance of specific indices, without the risk of loss of premium due to market downturns or fluctuation. Although fixed index annuities guarantee no loss of premium due to market downturns, deductions from the accumulation value for additional optional benefit riders or strategy fees associated with allocations to enhanced crediting methods could exceed interest credited to the accumulation value, which would result in loss of premium. They may not be appropriate for all clients. Interest credits to a fixed index annuity will not mirror the actual performance of the relevant index.
The IndexMax ADVSM is issued on base contract form AS203A/ICC20-AS203A, or appropriate state variation including all applicable endorsements and riders. The Midland National Capital IncomeSM is issued on base contract form AS202A/ICC19-AS201A, or appropriate state variation including all applicable endorsements and riders. The Oak ADVantageSM is issued on form ICC21-AR204A/AS204A (contract), ICC20-AR380A/AR380A, and ICC19-AR360A/AR360A/AR151A04 (riders/endorsements) or appropriate state variation. These products and their features may not be available in all states or appropriate for all clients.
The ConstanceSM Group Contingent Deferred Annuity is issued by Midland National® Life Insurance Company, West Des Moines, Iowa 50266, distributed by EF Legacy Securities, LLC, member FINRA and underwritten by Sammons Financial Network®, LLC., member FINRA. Certificate Form AC206A and Contract Form AS206A (may vary by state). The ConstanceSM Group Contingent Deferred Annuity is not available in New York.
Registered investment advisors* (financial advisors) who work with our appointed insurance agents (financial professional(s)) operate independently from Midland National and vary in the extent to which they use the insurance products available to any respective financial professional.
*Midland National does not evaluate, endorse, recommend, or guarantee the services of any financial advisor. You have the relationship and hiring decisions with your financial advisor. As such, we will not supervise or monitor the financial advisor's activities or your overall investment portfolio, nor are we responsible for the performance of your investments. We have no discretionary authority or control, or liability for any damages with respect to how your financial advisor manages your investment assets.
A+ (Superior) rated by A.M. Best since 1980. A.M. Best is a large third-party independent reporting and rating company that rates an insurance company on the basis of the company's financial strength, operating performance and ability to meet its obligations to policyholders. A+ is the second highest rating out of 15 categories and was affirmed for Midland National Life Insurance Company as part of Sammons Financial Group on July 30, 2021. For the latest rating, access ambest.com. S&P Global Ratings awarded its "A+" (Strong) rating for insurer financial strength on February 26, 2009 and affirmed on June 2, 2021 to Midland National Life Insurance Company as a member of Sammons® Financial Group, Inc. The "A+" (Strong) rating is the fifth highest out of 22 available ratings as a member of Sammons® Financial Group, Inc. S&P Global Ratings is an independent, third-party rating firm that rates on the basis of financial strength. Rating shown reflect the opinion of the rating agency and are not implied warranties of the company's ability to meet its financial obligations. A+ (Stable) Rated by Fitch Ratings. Fitch Ratings, a global leader in financial information services and credit ratings, on April 23, 2021, assigned an Insurer Financial Strength rating of A+ Stable for Midland National. This rating is the fifth highest of 19 possible rating categories. The rating reflects the organization's strong business profile, low financial leverage, very strong statutory capitalization and strong operating profitability supported by strong investment performance. For more information, read the Fitch Ratings report.
34297Y | PRT 11-16-21
Not FDIC/NCUA Insured
Not A Deposit Of A Bank
Not Bank Guaranteed
May Lose Value
Not Insured By Any Federal Government Agency